If you are considering doing online dating in Bolivia, don't expect to have the large pool of single men and women to choose from as is the case in other South American countries like Colombia, Argentina, and Peru. There are really only a couple of sites worth exploring in Bolivia, and both of these sites will require a tremendous amount of effort on your part in order to attain any sort of success.
As is the case with the people of most Latin American countries, Bolivians meet their romantic partners via the traditional methods of mutual friends, organizations, work, school, or church, etc. I really don't see this changing very much in the future. For best results dating either offline or online, focus on finding women or men in the big cities like Santa Cruz and La Paz.
Bolivians do not have a reputation for being stunners in the looks department. You might find some beautiful men and women here and there, but, overall, Bolivians can't compare to Colombians, Brazilians, or even Argentinians. The ingredients that make for incredibly attractive men and women in these other countries aren't there in Bolivia (e.g. diverse mix of people with European, African, and native ancestry).
Should you decide to sign up for the online dating sites I recommend below, be sure to read member profiles carefully as you might come across a lot of fake profiles. Usually, I can spot these profiles easily. A woman who has only one picture posted, is wearing a tight bikini and making an overly suggestive pose are usually clear signals to steer clear.
Without further ado, here is the quick list of the top two dating sites in Bolivia. I'll go into more detail in my reviews below.
Without further ado, below are my thoughts and reviews on the best online dating sites in Bolivia so that you can get started on searching for a potential significant other in this country.
Latin American Cupid is OK for Bolivia. It is not great because the selection is so limited. Nevertheless, it has the best in terms of quality compared to any other dating site in the country. There seem to be a lot of men and women on the site clustered in Santa Cruz, so, if you are going to use this site, Santa Cruz seems like your best city for attaining success.
To have the full messaging functionality and to appear higher in the search results, you will have to buy a Gold or Platinum subscription. I normally always do Platinum with these sites. The few extra dollars you pay per month is usually worth the results you get. Remember, your love life, like your career and education, is one big investment that, when successful, will pay off in the end.
As I mention in my online dating e-book, just like the real world, there will be men or women who you will not click with or who don't respond to your messages (or just disappear). There are women or men who might only be interested in helping you to part with your money. That is life. Just keep sending out messages and reach out until you find the person you are looking for and get success. As is typical with online dating, expect a response rate of around 1-10% depending on how good your profile is. (response rate = people who will respond back to you to whom you sent an introduction message).
If you're interested in signing up for Latin American Cupid, check out my full write-up on the site over on my review of the best dating sites in Colombia.

A massive worldwide online dating site launched in 2006, Badoo is an OK option for Bolivia. On face value, if you do a search of let's say, women between 25 and 35 years old, you will turn up a lot of women in your search results. The problem with Badoo though is that you will have to weed through a lot of trash in order to find real profiles or real people. The quality is just not as good as you will find on Latin American Cupid although the selection is a lot larger. Because of my issues with the quality of profiles on Badoo, I would not focus on it as a starting point for my dating search.
Badoo works on the "freemium" model, which means that it is free to sign up, but you have to pay for upgraded features. The site operates in over 180 countries, and is popular in Latin America and Europe.
If you're interested in signing up for Badoo, check out my full write-up on the site over on my review of the best dating sites in Colombia.

Online Dating Strategy:
A lot of what I learned while dating online was through trial and error, planting a lot of seeds in order to get success…learning what works and doesn't work and refining my approach along the way. You might have your own online dating strategy, and that is cool, but if you don't and need a starting point, go and buy my e-book, Online Dating Success: How to Find Love Anywhere in the World. In the book I go into detail about how to set up a profile, what I recommend writing for your initial and follow up messages, when to ask the woman/man you're interested in to go offline for a date, and more.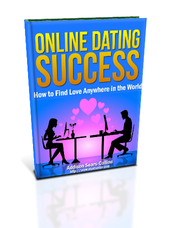 Useful Phrases in Spanish:
Hola, ¿Cómo estás? – Hi, how are you?
Me llamo… – My name is…
¿Cuál es su nombre? – What is your name?
¿De dónde eres? – Where are you from?
Yo soy de los Estados Unidos. – I am from the United States.
¿Hablas Inglés? – Do you speak English?
¿Qué te gusta hacer para divertirte? – What do you like to do for fun?
¿De verdad? – Oh really!?
¿Tienes hermanos o hermanas? – Do you have any brothers or sisters?
Tu eres bonita. – You are really stunning.
Me gustas mucho. – I like you a lot.
Vamos a salir este fin de semana. – Let's go out this weekend.
¿Estás libre a las 7 de la tarde? – Are you free at 7 o'clock?
Qué bueno!! Gracias. – Cool! Thank you.
¡Qué genial! Hasta Luego. – Great! See you later.
Adiós – Bye.
Further Reading
Visahunter.com accepts no responsibility or liability whatsoever with regard to the accuracy of the information contained on this site. Please read the Visitor Agreement and Disclaimer. If you think there is an error in the information, please bring it to our attention so that we can correct it. Also, some of the links above could be affiliate links, which means that I will earn a commission (at no additional cost to you) should you decide to click on the links and make a purchase. I recommend sites from time to time, not because I get a tiny commission if you click on the links and make a purchase, but because, I want you to focus on the places that will deliver you the most value and the best results. Good luck!