Online dating in Argentina, the land of Tango, is not nearly as popular as it is in other South American countries like Colombia, Brazil, and Peru. Most people still prefer to find people to date using traditional methods and venues, including bars, mutual friends, work, clubs, organizations, church, supermarket, organizations, bus stop, etc.
However, the scene in Argentina is steadily changing as people with ever busier lives are realizing the convenience and advantage of online dating versus other forms of dating – specifically, the ability to meet people outside of your regular network and the ease with which one can filter for exactly the type of person desired.
Having spent a decent amount of time in Buenos Aires, Argentina as well as the neighboring countries of Brazil and Colombia, I can tell you that South America has some of the most beautiful women on the planet. And while Argentina does not have the demographic depth that is prevalent in the major cities of those two other South American countries, I have some friends who would argue with me for days why Argentina has the most beautiful women (and men) of any country in the world.
If you are a big fan of Argentina and are thinking of searching for a significant other or relationship there, give online dating a try. While it has been slow to take off in the country, the number of Argentinians signing up on online dating sites continues to grow by the day. And, if you have a busy schedule like me, it is the best and most efficient way to meet loads of new single people, all from the convenience of your laptop, personal computer, or smartphone.
Without further ado, here is the quick list of the top 3 dating sites in Argentina. I'll go into more detail in my reviews below.
I have a profile on Latin American Cupid, and it is a good option for Argentina as well as other countries in South America (namely Peru, Panama, etc). It wasn't always this way. When the site started out, the number of Argentinians was few and far between. With that said, the Cupid Media dating site brand is second-to-none, and it is definitely worth setting up a free profile and trying your luck while you are in Argentina.
Sign up Process:
The sign up process is just like other sites from the Cupid Media brand. After you link your Facebook account or enter your e-mail, you enter standard profile information, including gender, age, and where you are located.
I would recommend taking some time to fill out your entire profile and not rush through it. The better and more thorough your profile, the better chance you will have of finding potential matches. The whole process of filling out your profile is aided by the site's periodic notifications to complete the rest of your profile in order to continue.
How to Locate Potential Matches
The search feature on Latin American Cupid is pretty good and has four options that you can use:
Photos only
Photos with basic information
Photos with basic information and a short blurb
Full profile
The thing I like about the search is that you can get highly specific and really filter out for what you want and don't want. For example, if you are looking for someone who has a specific age, marital status, religion, or lifestyle preference (e.g. smoker, drinker, etc.), you can do that. You can also filter the search results by location, so you don't end up seeing people who might live over 500 miles from where you are.
How to Communicate with Other Members
The way you message on Latin American Cupid is by using their basic messaging system. To show interest in someone, you can click a heart icon on their profile, but in order to initiate a message you will need to purchase a subscription, which in my view is worth the extra money as you can not only send messages freely, but you have a whole host of other features which I'll get into below..
What is Included for Each Membership Level
Standard: Search for matches based on your preferences, send interest to any member, read messages from paying members
Gold: Communicate with all members, audio/video chat, Instant Messaging, ad-free browsing, anonymous browsing
Platinum: Higher ranking in searches, more profile space, extensive search features, message translating, VIP profile highlighting

2. Match.com.ar
Match Argentina was launched in 2002 and is the second best dating site in Argentina. With over 300,000 profiles, Match Argentina (match.com.ar) has a dependable, user-friendly website that mirrors its parent site Match.com
Sign up Process
If you're interested in joining Match Argentina, you can sign up for the site relatively quickly. Creating a member profile requires you to indicate your gender, date of birth and the gender of candidates with whom you would prefer to be matched.
After these steps are completed, you will be prompted to respond to a series of questions regarding your interests, education, personality traits, and lifestyle. You will also be asked to indicate the qualities and traits that you seek in your preferred match.
How to Locate Potential Matches
There are three basic ways to locate your ideal match. The first is a basic search, which involves locating members based on similar criteria such as shared birthdays, mutual matches and perfect matches.
An advanced search, on the other hand, allows you to use filters to choose members with certain physical attributes or who are within a specified age range or location.
The third way of locating matches is the Shuffle format. The Shuffle method presents you with random profiles to like or dislike. Match Argentina then notifies you if there is a mutual match.
How to Communicate with Other Members
While you can search profiles and send an unlimited number of Flirts to members free of charge, you are not able to correspond with another member unless you pay to become a premium member. Premium membership also allows you to message and chat with other members who are online.
What is Included in Each Membership Level
Free – Create a profile, upload a photo, search/browse/watch profiles, receive messages, send messages to Connect members, use Shuffle limited
Premium – Unrestricted use of Shuffle, see who has visited or favorited you, start live chats and message with anyone, customer support
Extras:

Incognito Mode – Invisible browsing
Boost – Boost your profile, advanced placement in search results, extended communication options

OkCupid is a no-cost dating website that reaches an international audience. Using an expansive matching system based on questions and complex algorithms, the best possible matches are made. It's a last chance dating option for Argentina.
With a user base that reaches close to 30 million and no-sign-up fee, there are advantages and disadvantages. With a vast number of users, you stand a greater chance of finding your ideal match. However, the term "free," also attracts suspect users and spammers.
Although it may take a while to sift through the profiles, with a Godzilla-like effort, OKCupid is may produce what you're looking for in the way of serious relationships, hookups and everything else in between.
Sign-Up Process
You can register using your Facebook account or enter your standard information manually. You'll then be guided to choose a username and password. You will also be instructed to write a brief description about yourself and answer 5 questions in regards to your personality.
To give OKCupid a better idea of the type of match you may be in search of, you can "Like" 3 profiles. Once complete, you'll be ready to browse other users for free.
The amount of time it takes to complete the initial process is dependent on you. With your basic stats, uploaded photos, thousands of questions to answer and 8 prompts to navigate, you have the option to really make your profile shine. Others may find the process a bit tedious and opt to make their profile short and sweet.

How to Locate Potential Matches
The general browsing feature at OkCupid is easy. While perusing the other profiles, you'll see their username, photo, location, age and match, or enemy percentage.
The final two stats signify OkCupid's algorithm process. This algorithm allows users to see how you compare or contrast based on your answered questions.
The Quickmatch feature provides you with the option to dismiss or like the profile. You'll both be notified if there is a match.
How to Communicate with Other Members
In order to communicate with other members on OKCupid, you can like someone. Premium membership provides you with the option to see who's liked you.
The online message feature allows users to write text for free. You can also be a more indirect and visit someone's profile. Each time you visit a user's profile, that member is notified.
Unique Site Features
OkCupid offers other unique features such as their question matching. These questions can range whether you're a morning person to something sexual such as fetishes. For every question answered, you'll need to specify answers that you would accept from other users, and its importance.
You'll find thousands of questions to select from. The more that you answer, the better chance you have of finding your match.
Your answers are also created to help OkCupid develop a personality overview, e.g. less kinky, brainiac or more adventurous.
Membership Fees and What is Included in Each Membership Level
Free – Create a profile, browse, Like, and message other users
A-List – Advanced search options, invisible browsing, message filtering, extra message storage, ad-free browsing, username changes, see who has liked you, and see when someone has read your message
Incognito Mode – Lets you Like and visit profiles invisibly, hides your profile from searches.
Profile Boosts – Appear more often in searches and at the top of the list in Quickmatch.

Online Dating Strategy:
A lot of what I learned while dating online was through trial and error, planting a lot of seeds in order to get success…learning what works and doesn't work and refining my approach along the way. You might have your own online dating strategy, and that is cool, but if you don't and need a starting point, go and buy my e-book, Online Dating Success: How to Find Love Anywhere in the World. In the book I go into detail about how to set up a profile, what I recommend writing for your initial and follow up messages, when to ask the woman/man you're interested in to go offline for a date, and more.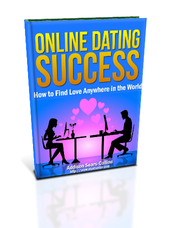 Useful Phrases in Spanish:
Hola, ¿qué tal?? – Hi, how is it going?
Me llamo… – My name is…
¿Cuál es su nombre? – What is your name?
¿De dónde eres? – Where are you from?
Yo soy de los Estados Unidos. – I am from the United States.
¿Hablas Inglés? – Do you speak English?
¿Qué te gusta hacer para divertirte? – What do you like to do for fun?
¿De veras? – Oh really!?
¿Tienes hermanos o hermanas? – Do you have any brothers or sisters?
Tu eres bonita. – You are really stunning.
Me gustas mucho. – I like you a lot.
Vamos a salir este fin de semana. – Let's go out this weekend.
¿Estás libre a las 7 de la tarde? – Are you free at 7 o'clock?
Qué bueno!! Gracias. – Cool! Thank you.
¡Qué genial! Hasta Luego. – Great! See you later.
Chau – Bye.
Further Reading
Visahunter.com accepts no responsibility or liability whatsoever with regard to the accuracy of the information contained on this site. Please read the Visitor Agreement and Disclaimer. If you think there is an error in the information, please bring it to our attention so that we can correct it. Also, some of the links above could be affiliate links, which means that I will earn a commission (at no additional cost to you) should you decide to click on the links and make a purchase. I recommend sites from time to time, not because I get a tiny commission if you click on the links and make a purchase, but because, I want you to focus on the places that will deliver you the most value and the best results. Good luck!