Here is the quick list of the top five dating sites in Colombia. I'll go into more detail in my reviews later in this article.
While countries such as Argentina witnessed a slow growth in the number and popularity of online dating sites during the early 2000s, Colombia's online dating industry exploded. The growth and acceptance of online dating in Colombia as a viable path for finding a romantic partner are similar to what occurred with online dating in Brazil from 2000 to 2015.
Sure, the majority of Colombians still meet their romantic partners through the usual methods, such as through mutual friends or organizations, or at school, work, or church, etc; however, this scene is changing quickly, and online dating is becoming increasingly more mainstream.
Having spent a considerable amount of time traveling in Colombia, only the people of Brazil and Venezuela can rival this northern South American country in terms of pure, raw, and unadulterated beauty. Colombians are a stunningly attractive bunch. The women of Medellin, Cartagena, and Cali are legendary. Throw a racially diverse population, a warm, friendly overall demeanor, and salsa dancing to the mix, and you will come to Colombia and never want to leave.
Without further ado, here are my detailed reviews of the top five dating sites in Colombia.
This is definitely the best site for finding Colombians to date. Colombian Cupid is part of the Cupid Media family that owns sites such as Brazil Cupid and Afrointroductions (two sites that I've used in the past while living in Brazil and South Africa, respectively, with a lot of success).
A love of Latin culture is a must for ColumbianCupid, a niche dating site backed by the Cupid Media Network. When browsing profiles and chatting with members on this site, the fiery energy of Columbia comes clearly shining through.
With upwards of 250,000 members, you have a lot of singles to choose from. ColumbianCupid has the same solid interface and great features of its sister sites in the Cupid Media Network, with the audio/video chat really taking the cake for me as far as killer communication options. Unfortunately, you'll have to pay for a premium membership to really get the most out of this site.
Sign up Process
This site values ease and efficiency, and it shows from the start. To sign up, start with your name, gender, email and a password. Next, fill out a short About Me section, tell the site what you're looking for in an ideal partner, and you're done.
At this point, your profile is technically not yet finished, but you are free to browse and search for matches if you wish. If you elect to leave your profile as is, be prepared for random pop-up boxes that will force you to answer more questions to move forward.
How to Locate Potential Matches
After stipulating what your ideal match looks like, ColumbianCupid will display compatible matches for you, which you can browse in Photo View (photos only), Basic View (photos and basic information), Detail View (with photos, basic info and a short tagline) and Profile (full profiles). You can also personalize your search based on basic information like age or ethnicity, or look through Popular Searches, like those who have recently joined ColumbianCupid or uploaded new photos.
How to Communicate with Other Members
Messaging between Standard members on ColumbianCupid is sadly a lot of fluff with no filler. You can flirt with "Sending Interest", profile visits, favorites and messages (which can only be read after upgrading to premium).
These are all great options for turning heads and prompting visits to your profile, but if you want to move on from hoping someone will like your profile enough to upgrade so they can talk to you, I recommend taking the leap and upgrading yourself. Once you do, you can truly communicate with other members, via text, audio, video, and IM chats.
Unique Site Features
One of the best features of ColumbianCupid is the built-in message translator. With this feature, your messages can be translated into your target language with just one click. Of course, these translations won't be perfect, but that's to be expected of any online translator. Unfortunately, this feature is only available to the paying, premium members, but if you're willing to upgrade, your dating pool will be significantly expanded with the use of this feature.
What is Included in Each Membership Level
Standard – Craft customized searches, browse recommended matches, send interest, communicate with premium members
Gold – All of the above, plus: Unlimited messaging and communication with other profiles (text, audio, video, Instant Messaging), ad-free browsing, invisible browsing
Platinum – All of the above, plus: Better ranking in searches, VIP profile highlighting, extra profile space, access to advanced matching algorithms, message translation, extended search capabilities.

Latin American Cupid has a large selection of Colombians. Because it is also owned by the same guys who own Colombian Cupid, you will probably see some overlap in the women and men that show up in your search results. That will not be the case for everyone though, so for the best results, I recommend signing up for both sites.
Latin American Cupid is full of Colombians. A search for women living in Colombia between 21 and 35 years old who have been active on the site within the last 3 months turns up more than 1000 profiles.
The site has been online since 2003 and is one of the biggest sites under the Cupid Media Network umbrella, with over 3 million members. In contrast to focused, niche sites like MexicanCupid, LatinAmericanCupid is for people looking to connect with residents of any country within Latin America, including Mexico, Brazil, Colombia and many more.
LatinAmericanCupid is an all-around great dating site, available in 8 languages, and serving customers with the polished website and strong features typical of a Cupid Media Network member. Just be wary of the scam-artist sob stories, asking for money!
Sign up Process
Signing up for LatinAmericanCupid is enjoyably smooth. All that's required at first is your name, gender, password and an email. The next step is just to write a short blurb about yourself, describe your ideal partner, and you're done!
Technically your profile is not yet complete at this stage. However, you can go on to browse and search for members if you wish. When you do get around to completing your profile, be warned that it may take some time to do so, as there is a lot there.
How to Locate Potential Matches
After entering your ideal match criteria, LatinAmericanCupid will present matches for you to browse, viewing by Photo View, Basic View, Detail View and Profile, and sorting by Newest Members, Photos First, Last Active, and Relevance. You can also tailor your searches to include or exclude profiles based on age-range, location, ethnicity, body-type, even their zodiac sign.
How to Communicate with Other Members
As a free member, basic messaging is pretty limited. You can communicate freely with premium members, and you do have a few options for getting other Standard members' attention. But none of these options (sending interest, adding as a favorite, visiting profile, or sending a "locked" message) include actual conversation. They will only notify the member of your existence and interest, and for anything to move forward, one of you will have to upgrade to a premium account.
The good news is, once you pay for a premium account, the messaging features are top notch, with audio, video and IM chat all available.
Unique Site Features
Easily one of the most useful and unique features on this site is the ability to translate your messages to the language of your choice. While copy/pasting from Google Translate isn't exactly a hassle, it is nice to be able to translate messages with just one click, without ever leaving LatinAmericanCupid.
Considering that most of the profiles on this site will speak little English, you'll be as glad as I was to have this feature available.
What is Included in Each Membership Level
Standard – Create profile, upload photos, create customized searches, send interest to anyone, communicate with Gold/Platinum members
Gold – All of the above, plus: Unlimited messaging and communication with other profiles (text, audio, video, Instant Messaging), ad-free browsing, invisible browsing
Platinum – All of the above, plus: Rank above other members in searches, doubled profile space, VIP profile highlighting, platinum-exclusive search features, advanced matching algorithms, message translation

Launched in 2006, Badoo will be an OK option for Colombia. I tend to find the quality higher on the two sites above. To have any success on this site, you need to send out A LOT of messages as their filtering system for fake profiles is definitely not the strongest.
Badoo has over 300 million members from 190 countries. Although this site is intended to be a social gathering of sorts, it gears more towards a dating platform. So if you can speak one of the 41 languages offered here, then the site is fair game for you.
Sign up Process
There are three options when signing up for Badoo: looking to date, meet new friends or just chat.
By picking one, it doesn't necessarily lock you into the "friend zone," but a lot of the users start off just looking for someone to chat with and end up meeting later. No matter which option you pick though, you are bound to meet interesting and amazing people.
Like all chatting and dating sites, you will need an active email address, a name (some people choose to use a pen name until meeting) and a password. You can link several of your social sites here, like Facebook and Twitter. Just remember though there are some creeps, and you might not want to do that right away.
Once everything is set up, you are ready to go.
How to Locate Potential Matches
If you are looking to find someone, you would need to click on the "Encounters" option. By doing so, you will see one profile at a time to gauge whether or not they are someone you would like to meet or chat with.
If the member isn't someone that sparks your fancy, simply click on the "X" to move to the next profile. As with all dating sites, the more information you sign up with, the more chances you have to be matched with someone. Badoo is no different and will alert you when there is a possible match.
The other option is, of course, searching for people near you. This feature allows for multiple profiles to scroll through at once. Although some people prefer this over searching the entire database, keep in mind that your soul mate might just be around the world.
How to Communicate with Other Members
Now that you have picked the option of either "Encounter" or "People Near By" simply start up a conversation with them. Ask about the weather in their part of the world and see where that leads. This site doesn't have the option for Skype, so the only way to communicate is through messaging.
You can, however, save your favorite people and even send them a gift if you are so inclined on this site.
If you want to read other people's profiles, you will need to make sure your profile is up to date and completely filled out. And since you have the potential of meeting people from all over the world, you will need to make sure you turn on the location service.
Unique Site Features
This site is well established and has a user-friendly platform. While this site seems to be in tune with Facebook and Twitter, there is no way to share updates to your account.
If your profile seems to lack views, there is the option to have your profile advertised to the masses, for extra money of course.
What is Included in Each Membership Level
Free – Sign up, create a profile, browse, favorite, and chat with other users
Platinum – You see the most popular members in Encounters, your profile is shown more often in People Nearby and in Encounters, includes all Super Power features
Super Powers – See who wants to meet you or who favorited you, undo previous votes in encounters, invisible browsing, chat with new users and most popular users
Paid Features – Rise up in People Nearby, be shown more in Encounters, be featured in local searches, send stickers in chat, send "gifts"

Sign up for this website if you've run out of options on the sites above.
OkCupid is a free dating site that uses complex algorithms and an expansive question-matching system to find the best possible matches for its members. The huge user base (around 30 million) and lack of signup fees is both a plus and a minus. With so many people, your chances of finding a good match are high, however "free" also seems to attract a fair amount of spammers and suspect profiles. Because of this, it might take some time to sift through the chaff.
All-in-all, though, you can find whatever you're looking for on OkCupid: quick hookups, serious relationships, and everything in between.
Sign up Process
You can sign up with your Facebook account or by manually entering your basic information. Next, you pick a username and password, write a few words about yourself, and answer 5 personality questions.
Finally, you "Like" 3 user profiles to give OkCupid an idea of your type. After that, you're free to browse! How long it will take to complete your own profile depends on you. With photos to upload, basic stats to fill in, 8 prompts to play with, and thousands of possible questions to answer, there is room for a lot of information.
I love writing and enjoyed the chance to share so much about myself. Others may find it a bit overwhelming, and prefer to keep it short and sweet.
How to Locate Potential Matches
For general browsing, OkCupid helps you narrow down your search with a number of filter options. When browsing, you'll see each person's main photo, username, age, location and a "% Match" and "% Enemy". These last two stats are OkCupid's algorithms at work, comparing and contrasting how each of you answered questions.
You can also use Quickmatch, which shows you other members to "Like" or dismiss, notifying the both of you when there's a match.
How to Communicate with Other Members
You have two official options: "Liking" and Messaging. Liking feels useful really only as a bookmark of sorts, because users can only see who's Liked them if they pay for the premium membership. Online messaging is text only, but free and simple to use.
A final, indirect form of communication is to simply visit someone's profile, as OkCupid will notify them each time you do so.
Unique Site Features
OkCupid's most unique feature is their question matching system. Questions range from the mundane (Are you a morning person?), to the sexual (Are you fetish-friendly?), the deal-breakers (Is inter-racial marriage a bad idea?), and the downright bizarre (In a certain light, wouldn't nuclear war be exciting?).
For each question, you also specify which answers you'll accept from others and how important the question is to you. There are thousands of questions to choose from, and the more you answer, the more accurately you can match with others.
OkCupid also uses all of your answers to create an overview of your personality, e.g. More Adventurous or Less Kinky.
Membership Fees and What is Included for Each Membership
Free – Create a profile, browse, Like, and message other users
A-List – Advanced search options, invisible browsing, message filtering, extra message storage, ad-free browsing, username changes, see who has liked you, and see when someone has read your message.
Incognito Mode – Lets you Like and visit profiles invisibly, hides your profile from searches.
Profile Boosts – Appear more often in searches and at the top of the list in Quickmatch.

Tagged is probably Badoo's largest competitor in that they offer a product that is very similar. I know some people who have had quite a bit of success with Tagged in the major cities like Bogota, Cartagena, Cali, and Medellin.
I like to leave no stone unturned in the dating search, so I recommend you sign up and give it a try when you've exhausted the other options above.
Sign up Process
Tagged has to be one of the fastest sites to sign up for. Plug in your name, email address and upload a photo. Confirm your email address and enter the code Tagged sent and you're done.
You can spend quite a bit of time filling out your profile that includes your dreams and favorite things. Tagged also lets you change your profile skin and create groups or join groups.
This site is similar to Facebook when it comes to uploading videos and photos. The unique feature of this site is that you can buy "Pets" which is other people's profiles. This is one way to let people know you are interested in being friends or possibly meeting for coffee.
How to Locate Potential Matches
The best feature for Tagged is the "Meet Me" option. This is ideal for people looking to find a potential match and start a relationship. The simplicity of the "Meet Me" feature has been duplicated many times over and is especially popular with the Tinder App.
Like Facebook, Tagged lets you play games on the site and challenge other member's scores. This makes a great ice breaker for meeting new people.
How to Communicate with Other Members
Every 24 hours you can send someone a "Wink" which is similar to a "Thumbs Up" or a "Like." You can also send them a message which is text-only but can be more personalized by adding stickers or emojis.
Although when you do send a message, a new window pops up which is nice considering the fact that you don't lose what you need to say and don't get distracted from other things on the site. You can also invite other members to groups or comment on a profile or picture.
Unique Site Features
While some people enjoy buying "Pets" or profiles to let their matches know they are interested, this feature is a bit strange. On the other hand, it is a sure fire way to let someone know you are interested in them since you receive a message if you have been bought.
Like fantasy football, you use virtual cash to purchase your "Pets" and can be bartered and traded or sold for a price. This aspect of Tagged is a bit off when it comes to moral standards, but seems to be popular and an easy way to be introduced to new people.
What is Included for Each Membership Level
Free – Sign up, create a profile, browse and contact other members. Basically everything except the perks below
Premium – See who likes you in Meet Me, see who has viewed your profile, contact the most popular users, contact new users before others do, "message read" notifications, chat and email support

Online Dating Strategy:
A lot of what I learned while dating online was through trial and error, planting a lot of seeds in order to get success…learning what works and doesn't work and refining my approach along the way. You might have your own online dating strategy, and that is cool, but if you don't and need a starting point, go and buy my e-book, Online Dating Success: How to Find Love Anywhere in the World. In the book I go into detail about how to set up a profile, what I recommend writing for your initial and follow up messages, when to ask the woman/man you're interested in to go offline for a date, and more.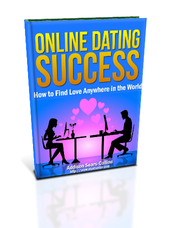 Useful Phrases in Spanish:
Hola, ¿Cómo estás? – Hi, how are you?
Me llamo… – My name is…
¿Cuál es su nombre? – What is your name?
¿De dónde eres? – Where are you from?
Yo soy de los Estados Unidos. – I am from the United States.
¿Hablas Inglés? – Do you speak English?
¿Qué te gusta hacer para divertirte? – What do you like to do for fun?
¿De verdad? – Oh really!?
¿Tienes hermanos o hermanas? – Do you have any brothers or sisters?
Tu eres bonita. – You are really stunning.
Me gustas mucho. – I like you a lot.
Vamos a salir este fin de semana. – Let's go out this weekend.
¿Estás libre a las 7 de la tarde? – Are you free at 7 o'clock?
Qué bueno!! Gracias. – Cool! Thank you.
¡Qué genial! Hasta Luego. – Great! See you later.
Adiós – Bye.
Further Reading
Visahunter.com accepts no responsibility or liability whatsoever with regard to the accuracy of the information contained on this site. Please read the Visitor Agreement and Disclaimer. If you think there is an error in the information, please bring it to our attention so that we can correct it. Also, some of the links above could be affiliate links, which means that I will earn a commission (at no additional cost to you) should you decide to click on the links and make a purchase. I recommend sites from time to time, not because I get a tiny commission if you click on the links and make a purchase, but because, I want you to focus on the places that will deliver you the most value and the best results. Good luck!