Here is the quick list of the top two dating sites in the Czech Republic. I'll go into more detail in my reviews later in this article.
Online dating is quite popular in the Czech Republic. I would put it up there with Ukraine and Russia in terms of your probability of finding success. Your best bet will be to sign up for the best online dating sites in the Czech Republic and create a stunning profile complete with lots of photos showing you in different settings.
If you are considering doing online dating in the Czech Republic, I highly suggest you try to stick close to a city like Prague, one of the most romantic cities in the world. This city has tons of singles looking for love.
Don't get me wrong…the people of the Czech Republic still tend to meet their romantic partners via the traditional methods of mutual friends, organizations, work, or school, etc. However, online dating has grown in such size in the country that its effectiveness as a tool for finding a partner has become too hard to ignore.
Czech women are some of the most beautiful women in Eastern Europe. The beauty here is not the type of black/white/native mixture that I love in countries like Brazil, but rather beauty of the blonde-haired blue-eyed variety. Rest assured, when you come to Prague, you will not be disappointed and will quickly see what I am talking about.
Should you decide to sign up for the online dating sites I recommend below, be sure to read member profiles carefully as you might come across a lot of fake profiles. Usually, I can spot these profiles easily. A woman who has only one picture posted, is wearing a tight bikini and making an overly suggestive pose are usually clear signals to steer clear.
Without further ado, here are my detailed reviews of the top two dating sites in the Czech Republic.
Seznamka.cz is the best and largest online dating site in the Czech Republic. Launched in 1998, it is also one of the oldest, having been around since the dawn of the internet dating era.
Seznamka's website is better than others I've seen, but still pretty dated looking, with a fair amount of ads to boot. As an online dating service, Seznamka focuses more on personal ads than profiles, and as a result, the profiles available are quite shallow.
Personally, I'm not a fan of this style of dating site, but it obviously works, as Seznamka has hundreds of thousands of users at this point. Bottom-line, if you're in the Czech Republic, and interested in Czech singles, this is a worthy site to explore.
Sign up Process
On Seznamka, you start by creating a new dating ad. To do so, select your gender, year of birth, city and which category you want to post your dating ad in. There are many different categories to choose from, separated into different sections:
Serious Familiarization
Non-binding Flirt
Let's Go
Common Travel
Sport
Penpal and Friends
Different Categories,
Dance
Exchange Partners
Carpool
Czechs Abroad
Common Interests
Miscellaneous
Next, write a short blurb in a text box, describing what you're looking for. You can attach some photos, and write a short version of the ad to be sent to users as an SMS.
Finally, enter the email where you want to receive replies and select if you want your ad to be posted anonymously. Once your ad is approved by an administrator, it will be live.
Once you've created an ad, you can fill in your profile with photos, a nickname, and some very basic information about your interests.
How to Locate Potential Matches
Seznamka's search features are much the same as on other dating sites. You can browse ads by category or perform a basic search, filtering by category, location, gender, age-range and photos.
Advanced searches let you search for specific ads by Ad number, or users by nickname, and filter further by height, zodiac sign, relationship status, body-type, alcohol and smoking habits and education.
How to Communicate with Other Members
Communication between members consists mostly of replying to ads and posting ads of your own. Replying to ads is the equivalent of sending an email, with attached photos as an option. You can also send a message directly to profiles, though sadly there is no voice or video messaging available, or even IM chat.
Unique Site Features
Seznamka has a mobile app that lets you take the online dating experience with you on the go. I've never used this app, and the user reviews are pretty, so proceed with caution.
Seznamka also hosts live events through its partner site RychlyRande (speed dating in Czech). Head here to sign up for what seems to be exclusively speed dating nights. The FAQ promises that each event is 1-2 hours, with a minimum of 10 men and 10 women. Attendees are not guaranteed to be single!
What is Included in Each Membership Level
Free – Create a personal ad, create a profile, upload photos, browse/search personal ads, write 500 character messages, save messages for two months
VIP – Ad-"free" (close but not quite) browsing, use more emoticons in messages, upload more photos, view erotic users, write 2000 character messages, messages are deleted after 5 months, save more friends to your address book

2. Badoo.com: A massive worldwide online dating site launched in 2006, Badoo is an OK option for the Czech Republic. It doesn't have the same quality as the sites mentioned above, which is why I would not focus on it as a starting point for your search. Badoo works on the "freemium" model, which means that it is free to sign up, but you have to pay for upgraded features. The site operates in over 180 countries, and is popular in Europe and Latin America.

Honorable mention goes to Plenty of Fish. I've heard of a lot of people who have had success with this site in the Czech Republic, but I just can't get past the fact that the profiles on there are of terrible quality. You really have to weed through a lot of junk in order to find any profiles that are worthwhile.
Online Dating Strategy:
A lot of what I learned while dating online was through trial and error, planting a lot of seeds in order to get success…learning what works and doesn't work and refining my approach along the way. You might have your own online dating strategy, and that is cool, but if you don't and need a starting point, go and buy my e-book, Online Dating Success: How to Find Love Anywhere in the World. In the book I go into detail about how to set up a profile, what I recommend writing for your initial and follow up messages, when to ask the woman/man you're interested in to go offline for a date, and more.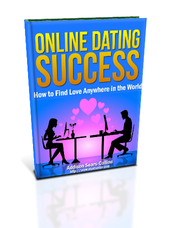 Further Reading
Visahunter.com accepts no responsibility or liability whatsoever with regard to the accuracy of the information contained on this site. Please read the Visitor Agreement and Disclaimer. If you think there is an error in the information, please bring it to our attention so that we can correct it. Also, some of the links above could be affiliate links, which means that I will earn a commission (at no additional cost to you) should you decide to click on the links and make a purchase. I recommend sites from time to time, not because I get a tiny commission if you click on the links and make a purchase, but because, I want you to focus on the places that will deliver you the most value and the best results. Good luck!