Here is the quick list of the top two dating sites in Ukraine. I'll go into more detail in my reviews later in this article.
The best online dating sites in Ukraine are equal in quality to the best online dating sites in Russia. Dating in Ukraine can be quite fruitful if you have patience and are willing to put in hours of work searching profiles and sending messages. Also, you will be at a huge advantage if you know how to speak some Russian or Ukrainian since most of the men and women on these sites do not speak a bit of English.
Your best success with online dating in Ukraine will be in Kiev and Kharkiv. These two big cities have the largest pools of singles from which to choose. Men in the Ukraine are outnumbered as Ukraine has one of the lowest sex ratios (ratio of males to females) of any country in the world. In fact, the other countries in this region also have low sex ratios. Great news guys!
Ukrainian women are amazingly gorgeous. Their beauty is the thing of legends. In fact, some of the most beautiful women I have ever seen in my life come from this part of the world. If you decide to sign up for one of the dating sites I discuss below, you will see what I'm talking about.
As is the case with most online dating sites, you will at times come across sketchy or fake profiles. Poorly written profiles or overly Photoshopped photos are usually the red flags.
Without further ado, here are my detailed reviews of the top two dating sites in Ukraine.
UkraineDate is the best online dating site in Ukraine. This site is where I would focus 95% of my energy if I was looking for a Ukrainian woman to date.
As is the case with pretty much all sites run by Cupid Media, it has a beautiful interface with a ton of useful features such as chat, identity verification (important to make sure that people are who they say they are), and an intuitive messaging system.
I was a long time member of one of the sister sites of UkraineDate, AfroIntroductions.com, while I was living in both Mauritius and South Africa as an expatriate. I used their Brazilian site, BrazilCupid.com when I was in Brazil and actually ended up meeting my wife on there.
In short, going with a Cupid Media-run site like UkraineDate will put you in the best position for success. A search for women living in Kiev between 18 and 35 years old who have been active on the site within the last 3 months will turn up more than 1000 profiles.
If you have your heart set on Ukrainian women, then UkraineDate is worth your time and money.
Sign up Process
Signing up is free and takes only a couple of minutes. Enter your name, gender, email and a password, or link up your Facebook to speed up the process even more.
After describing yourself and your ideal partner, you're free to search for matches. It's up to you to decide whether you want to finish your profile now or start searching for your ideal match immediately. If you opt for finishing later, UkraineDate will sporadically require you to answer 2-3 more questions for your profile before you can continue with what you were doing.
How to Locate Potential Matches
After specifying what you want from your ideal match, UkraineDate will recommend matches for you to browse through. You can also make searches of your own. Both of these features are highly adaptable to your style and taste, giving you different options for browsing, sorting, and narrowing down. UkraineDate also makes it easy to change your original ideal match criteria or save your custom searches to use again in the future.
How to Communicate with Other Members
If you're looking to genuinely connect with other members on UkraineDate, you're going to have to pay. Only premium members can actually send text, audio, and video messages, and also chat live using audio, video, and IM.
Unique Site Features
One of UkraineDate's best and most unique features is its on-site support for videos. I found videos to be potent tools for communication and self-expression on this site.
You can video chat with other members live, send video messages in lieu of simple text, and even upload a video welcome-message to your profile. Note that these features are only available to Gold and Platinum members.
What is Included in Each Membership Level
Standard – Craft customized searches, browse recommended matches, send interest, communicate with premium members
Gold – All of the above, plus: Unlimited communication with all members (including audio/video/IM chat), no ads, hide your profile for incognito browsing
Platinum – All of the above, plus: Better ranking in searches, VIP profile highlighting, extra profile space, access to advanced matching algorithms, message translation, extended search capabilities.
Remember That Dating Is a Numbers Game
As I mention in my online dating e-book, just like the real world, there will be men or women who you will not click with or who don't respond to your messages (or just disappear). There will be men or women who might only be interested in helping you to part with your hard-earned cash. That is life.
Just keep sending out messages and reach out until you find the person you are looking for and get success. As is typical with online dating, expect a response rate of around 1-10% depending on how good your profile is. (response rate = people who will respond back to you to whom you sent an introduction message).

I sure hope you speak some Ukrainian or Russian or have a translator with you because you will need it when using this site. Many of the members on here don't speak a lick of English.
Most of Mamba's over 23 million users live in Russia and Ukraine, with others scattered around the globe. Mamba has been around since the early days of the internet, and its experience in the dating world shows.
The website packs in a lot of features without making the display overwhelming. Searching for matches is made simple and easy, and there are enough communication options to keep things interesting. All-in-all, Mamba is a great site, but I would only recommend it if you speak Russian or Ukrainian and if you plan on going to that part of the world soon.
Not many women on here speak English or are interested in meeting (let alone travelling to be with) Western men.
Sign up Process
Sign up by connecting your Facebook, Google, Twitter, Yahoo or Vkontakte account, or by manually entering your email, name, location, birthday, gender and match gender. At this point, you are an official member of the site, but you'll need to activate your account with an SMS verification to show up in search results or search and contact other members.
How to Locate Potential Matches
Searches can be filtered by all the typical basic information (age, location, relationship status, etc.). You can also filter by new and active members, and use all these filters to look through either profiles or personal ads.
Personal ads are further organized into 5 categories (Male seeking Female, Male seeking Male, Female seeking Male, Female seeking Female, and Dating for Couples), each with 4 sub-categories (Romantic/serious relationship, Travel together, Virtual conversation, Sex).
A typical ad might say something like: "nice looking girl, looking for a guy to entertain me" or "moving to X, looking for some friends". These ads don't show the profile or photos of the poster however, which felt like a missed opportunity.
You can also look through the Top 100 members (either men or women), voting on each profile with an "I Like" or a "Skip". Those whom you like will be sent your photo, and if they like you back, you'll be notified and free to start chatting with them.
Finally, at the bottom of each profile, you'll find a "Might interest you" section of similar profiles.
How to Communicate with Other Members
Once you've found a match you like, you have a few communication options. You can start with a virtual gift, then take things up a notch by sending a message (text only). When you're really excited about someone, you can even give them VIP status as a gift! And if you get tired of sending messages, you can always post a personal ad and see who comes to you.
And then there is the Questions-Answers feature, a well-designed forum. You can post questions of your own, or like, comment on and share questions already posted. Questions range from the fun (If a time-machine could take you anywhere for one day, when/where would you go?) to the banal (are you stupid?), and can be filtered by gender, country and age range.
Unique Site Features
Mamba.ru also has a feature for finding Travel Buddies. You can search through posted trips, specified by who you're looking for (girl, guy, male/female/mixed group, or family), why you're travelling (beach break, sport, concert/festival, exotic countries, cruise, bus tour, road trip, family holiday, shopping trip, short/weekend trip), the country and date/time. Or you can post a trip of your own.
What is Included in Each Membership Level
Standard – Create a profile, search for members, visit profiles
Premium – Advanced search options, highlighted profile in search results

Online Dating Strategy:
A lot of what I learned while dating online was through trial and error, planting a lot of seeds in order to get success…learning what works and doesn't work and refining my approach along the way. You might have your own online dating strategy, and that is cool, but if you don't and need a starting point, go and buy my e-book, Online Dating Success: How to Find Love Anywhere in the World. In the book I go into detail about how to set up a profile, what I recommend writing for your initial and follow up messages, when to ask the woman/man you're interested in to go offline for a date, and more.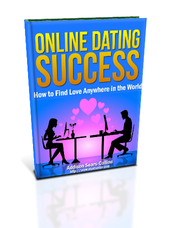 Further Reading
Visahunter.com accepts no responsibility or liability whatsoever with regard to the accuracy of the information contained on this site. Please read the Visitor Agreement and Disclaimer. If you think there is an error in the information, please bring it to our attention so that we can correct it. Also, some of the links above could be affiliate links, which means that I will earn a commission (at no additional cost to you) should you decide to click on the links and make a purchase. I recommend sites from time to time, not because I get a tiny commission if you click on the links and make a purchase, but because, I want you to focus on the places that will deliver you the most value and the best results. Good luck!