New Zealand, like Australia, has a pretty active online dating scene. The best online dating sites in New Zealand will have plenty of opportunities for you if you are looking for love.
New Zealand is similar to Australia as well in that it doesn't have the racial mixture that you will find dating online in the United States or in Canada.  When you go to cities like Auckland, Wellington, or Christchurch, don't expect to see people of different skin colors, body shapes, and sizes like you would find in a country such as Brazil. Nevertheless, with enough work on your part, you might be able to find some hidden gems. I believe beauty is present in just about every culture (some more than others).
Should you decide to sign up for the online dating sites and apps I recommend below, be sure to read member profiles carefully as you might come across a lot of fake profiles. Usually, I can spot these profiles easily. A woman who has only one picture posted, is wearing a tight swimsuit and making an overly suggestive pose are usually clear signals to steer clear. Also, in order to avoid the boredom factor, I advise you to send messages to those people that have well-written, interesting profiles. In my experience…the more boring the profile, the more boring the person.
Here is the quick list of the top three dating sites and apps in New Zealand. I'll go into more detail in my reviews below.
Hinge emphasizes long-term relationships and an algorithm to help you find them. It is the only app that promises you will delete it you find love.
Sign Up Process
Hinge has a longer sign-up process than most apps. Like your typical app, you can register via Facebook or your phone. Then you must confirm your information.
However, Hinge also emphasizes its questionnaire. To use your profile, you need to answer various questions that can give Hinge a glimpse into your personality.
One downside is that signing up can take a while. But on the other hand, Hinge uses this information to help you find your match and to filter those who aren't serious about dating.
How to Locate Potential Matches
You can use filters to sort matches based on location, age, and other factors. Besides that, Hinge recommends you users based on compatibility and has an algorithm that ensures the two of you will be more likely to have a successful date.
How to Communicate With Other Members
Once you've matched with someone, you can communicate with them. What makes Hinge unique is that it also allows for video and phone conversations, emphasizing a date-from-home option.
Conversations never expire. However, after a while, Hinge will ask you if you dated the person and what you thought about them. This feedback is private and ensures a better match the next time. Some might not like answering these questions, but again, Hinge considers itself forever a work in progress.
Unique Site Features
An ever-evolving algorithm. Hinge asks you how your date went to improve your matches.
It is meant for those who want to find their true love and never delete the app again.
Phone and video conversations.
What is Included in Each Membership Level?
Despite its claim that it is not like other dating apps, Hinge still limits the app based on whether or not you have a premium membership. Their premium membership includes:
Unlimited likes.
More filters, such as political stance, drug use, and height.
Immediate matching with a person who likes you.
As another option, I recommend you sign up for Bumble. I did a full review of Bumble here.
If you have totally run out of options, you can sign up for Tinder. Tinder was good in the early days, but the quality has gone down since then. I wouldn't recommend spending a lot of time on this app because there are a lot of timewasters.
Online Dating Strategy: 
A lot of what I learned while dating online was through trial and error, planting a lot of seeds in order to get success…learning what works and doesn't work and refining my approach along the way. You might have your own online dating strategy, and that is cool, but if you don't and need a starting point, go and buy my e-book, Online Dating Success: How to Find Love Anywhere in the World. In the book I go into detail about how to set up a profile, what I recommend writing for your initial and follow up messages, when to ask the woman/man you're interested in to go offline for a date, and more.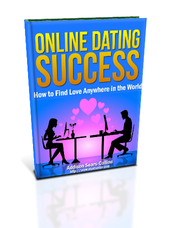 Further Reading
Visahunter.com accepts no responsibility or liability whatsoever with regard to the accuracy of the information contained on this site. Please read the Visitor Agreement and Disclaimer. If you think there is an error in the information, please bring it to our attention so that we can correct it. Also, some of the links above could be affiliate links, which means that I will earn a commission (at no additional cost to you) should you decide to click on the links and make a purchase. I recommend sites from time to time, not because I get a tiny commission if you click on the links and make a purchase, but because, I want you to focus on the places that will deliver you the most value and the best results. Good luck!