Iceland, like Finland and Denmark, is a small but effective online dating market. Iceland is dominated by one online dating site (more on this site below). All of the other sites that claim that they are the best online dating sites in Iceland are a complete waste of time and money. I'll tell you below the site which will put you in the best position to find dating success in this country.
As I mention in my online dating e-book, should you decide to sign up for the online dating site I recommend below, be sure to read member profiles carefully as you might come across a lot of fake profiles and women looking for "clients." Usually, I can spot these profiles pretty easily. A woman who has only one picture posted, is wearing a tight bikini and making an overly suggestive pose are usually clear signals to steer clear. Another clue of a pretender is a woman who has a poorly written profile. As a general rule of thumb, the more boring the profile, the more boring the person.
Without further ado, below are my thoughts and reviews on the best online dating site in Iceland so that you can get started on searching for a potential significant other in this fine country.
Einkamál was launched in May 2001, and with only 24,000 active users is Iceland's largest and most popular dating site.
Einkamál has a simple and clean website design that I found refreshingly uncluttered. Downsides are that there are no matching features and limited options for searching and messaging.
Bottom-line, however, everything works well, the site looks great, and this is really your only option in terms of Icelandic dating sites. Its focus is limited to residents of Iceland only, though you can easily sign up even if you're currently living outside of the country.
If you're looking for Icelandic singles, Einkamál is where you want to be.
Sign up Process
To register, start by selecting what you're looking for in using the site (Dating, Friendship/Chat, Casual and/or BDSM). Next, select your gender, age and location, and write a short blurb about yourself. You can also select here if you are attracted to the opposite sex, same sex or both sexes. Next, choose a username and password, and enter your email. Final step is to click the link in a verification email, and you are done.
There is not much left to do to complete your profile. You can upload photos and select your interests, choosing between hobbies like travel, food and wine, movies, golf and more. You can also enter your height and weight, eye and hair color, and change your site preferences, age, sexual preference and location.
How to Locate Potential Matches
Einkamál lets you perform full searches before even registering. You can view profiles as well, though only one photo. Once registered, searches have the same filter options: gender, age-range, location, last connection, what they want from the site, height, weight, hair style, photo status, BDSM interest and sexual preference.
If you know you who you're looking for, you can search directly by username. When viewing individual profiles, Einkamál will also show you profiles "You may also be interested in…".
How to Communicate with Other Members
Options for wooing your potential partner are fairly limited. You can select the profile as "interesting" (basically adding them to your favorites), send them a friend request, start a chat or send a message. Chat and messages are text only and require a paid, premium membership to access.
Unique Site Features
Einkamál hosts a number of live events to help its users meet and connect out in the real world. Past events include bowling nights, evening autumn walks through Reykjavik, "beer school" (learn about the history and brewing process of different beers), speed dating events, and, my personal favorite, Archery classes!
Einkamál also has a "Speed Dating" tab that looks intriguing, but when I clicked on it I was informed: "Nothing found that matches my settings." Strange considering my settings were as open and lenient as they could possibly be, stating basically that I was willing to see anything and everything from everyone. This tab remains a mystery for now.
What is Included in Each Membership Level
Standard – Everything except messaging and chat
Premium – Messaging and chat, women receive free access to premium features

Honorable Mentions: There are other sites out there that you can use like Badoo.com or Tagged.com, but I find that these free sites are just not worth the effort in Iceland. You will spend way to much time trying to weed out poor quality profiles in order to find hidden gems. Go ahead and sign up for Einkamal.is and max out on the site by creating an excellent profile and attending some of the events.
Online Dating Strategy: 
A lot of what I learned while dating online was through trial and error, planting a lot of seeds in order to get success…learning what works and doesn't work and refining my approach along the way. You might have your own online dating strategy, and that is cool, but if you don't and need a starting point, go and buy my e-book, Online Dating Success: How to Find Love Anywhere in the World. In the book I go into detail about how to set up a profile, what I recommend writing for your initial and follow up messages, when to ask the woman/man you're interested in to go offline for a date, and more.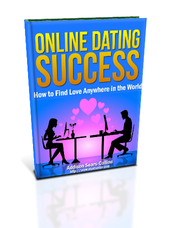 Further Reading
Visahunter.com accepts no responsibility or liability whatsoever with regard to the accuracy of the information contained on this site. Please read the Visitor Agreement and Disclaimer. If you think there is an error in the information, please bring it to our attention so that we can correct it. Also, some of the links above could be affiliate links, which means that I will earn a commission (at no additional cost to you) should you decide to click on the links and make a purchase. I recommend sites from time to time, not because I get a tiny commission if you click on the links and make a purchase, but because, I want you to focus on the places that will deliver you the most value and the best results. Good luck!