The best online dating sites and apps in Hungary have not taken off like in other parts of the world such as Russia and Ukraine. With that said, the sites I will discuss below are worth exploring if you are considering either living or traveling to this country.
Having been to Hungary in the past, I can tell you that the best results either dating offline or online will be found in Budapest, which is by far the biggest city in the country. In smaller towns, you will have to meet people through old school methods such as mutual friends, activities, and bars.
If you are set on finding a Hungarian woman to date, buy yourself a ticket to the country, get a hotel or apartment somewhere in the central portion of the city, and then get to work! Plant a lot of seeds (i.e. send out a lot of messages) as dating is a numbers game, and eventually you just might find a woman who looks like the woman in the photo below (i.e. Miss Hungary).
As I mention in my online dating e-book, should you decide to sign up for the online dating sites I recommend below, be sure to read member profiles carefully as you might come across a lot of fake profiles. Usually, I can spot these profiles pretty easily. A woman who has only one picture posted, is wearing a form-fitting dress and making an overly suggestive pose are usually clear signals to steer clear. Another clue of a pretender is a woman who has a poorly written profile. As a general rule of thumb, the more boring the profile, the more boring the person.
Without further ado, here is the quick list of the top three dating sites and apps in Hungary. I'll go into more detail in my reviews below.
Randivonal.hu is the best online dating site in Hungary. It has a giant membership base and is the one I would choose if I only had enough money to pay for one site.
Randivonal is also Hungary's oldest dating site, having registered since its beginnings way back in 1999. I found the site to be straightforward and easy to use. Profiles provide depth and detailed impressions of the user without overwhelming you with information when browsing. They do not take too long to fill out, though they do take much longer than most sites.
My overall impression from using this site was of simple, reliable quality. Nothing stood out to me as terribly exciting, but it all worked well. Randivonal's customer service, scam-protection services, and on-site dating blog all contributed to this feeling.
Sign up Process
After entering your basic information, crafting a great bio, and completing your preference questionnaire, you will be asked to verify your email address. Moderators must also approve of your uploaded photos before they are visible to other users.
Unfortunately, while Randivonal does allow users to report spam accounts, there is not an option for users to validate their identity or earn profile verification badges.
How to Locate Potential Matches
When searching for matches, you can choose between many filter options, including: profiles that match your ideal criteria, profiles looking for people like you, mutually compatible profiles, your favorites, and profiles like you.
Click on a profile, and you'll see their basic information, personality traits and lifestyle choices, and an "About Me" section. Also provided are two "compatibility percentages": how much their data fits yours, and vice-versa.
How to Communicate with Other Members
What's unique about Randivonal is that you don't have to match with someone in order to send them a chat. You can view someone's profile and request to send them a message whether they've seen your profile or not. The downside to this is that you may receive messages from people you may not be interested in, but paid members can change the visibility settings to prevent this from happening.
Randivonal also allows video chatting within the app so you don't have to give out your email address or phone number until you feel ready to do so.
Unique Features
What I was most impressed by on Randivonal was their system for ensuring the site stays free of scammy profiles. When I initially signed up for the site, I made only a cursory effort to answer the questions and fill out my profile. Immediately after finishing my signup, I was locked out of the system! I didn't realize what happened, until I went through the process again, with another email, and it happened again.
Then I received a message from Randivonal informing me I'd been flagged for suspicious activity. I started over again, filled out a genuine profile this time and was good to go. Though it was slightly inconvenient for me at the time, the entire experience inspired a lot of confidence that Randivonal truly cares about the quality of their site.
Here are some of the app's other noteworthy features
100% Hungarian — Randivonal ensures that everyone who joins the app is located within Hungary.
Search — Rather than just giving you an algorithm-generated list of potential matches to swipe through, Randivonal has a search function for users to take more control of the process.
Tags — Randivonal gives you the option to add profile tags that define your appearance and personality to make it easier for other users to search for your profile.
Visibility — Take more control of who can match with you. Paid members have the ability to set who can view their profile and message them.
What is Included for Each Membership Level
If you're casually searching for a romantic partner or just don't feel like dishing out the money for a dating app, you can use a majority of Randivonal's features for free. However, upgrading to their paid membership, RandiVIP, will give you some extra benefits to make the match-making process smoother.
RandiVIP's benefits include:
Unlimited matching
Expand profile photos
Visibility controls
Boosted profile
You can purchase RandiVIP in different durations: 1 month, 3 months, or 1 year.

As another option, I recommend you sign up for Bumble. I did a full review of Bumble here.
As a final option (if you have a lot of free time), you can sign up for Badoo. Badoo used to be good, but the quality has deteriorated in recent years.
Online Dating Strategy: 
A lot of what I learned while dating online was through trial and error, planting a lot of seeds in order to get success…learning what works and doesn't work and refining my approach along the way. You might have your own online dating strategy, and that is cool, but if you don't and need a starting point, go and buy my e-book, Online Dating Success: How to Find Love Anywhere in the World. In the book I go into detail about how to set up a profile, what I recommend writing for your initial and follow up messages, when to ask the woman/man you're interested in to go offline for a date, and more.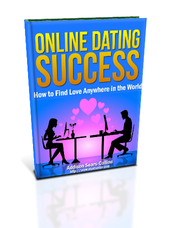 Further Reading
Visahunter.com accepts no responsibility or liability whatsoever with regard to the accuracy of the information contained on this site. Please read the Visitor Agreement and Disclaimer. If you think there is an error in the information, please bring it to our attention so that we can correct it. Also, some of the links above could be affiliate links, which means that I will earn a commission (at no additional cost to you) should you decide to click on the links and make a purchase. I recommend sites from time to time, not because I get a tiny commission if you click on the links and make a purchase, but because, I want you to focus on the places that will deliver you the most value and the best results. Good luck!