The best online dating sites in Hungary have not taken off like the best dating sites in other parts of the world such as Russia and Ukraine. With that said, the sites I will discuss below are worth exploring if you are considering either living or traveling to this country.
Having been to Hungary in the past, I can tell you that the best results in online dating (or offline dating as well) will be found in Budapest, which is by far the biggest city in the country. In smaller towns, you will have to meet people through old school methods such as mutual friends, activities, and bars.
If you are set on finding a Hungarian woman to date, buy yourself a ticket to the country, get a hotel or apartment somewhere in the central portion of the city, and then get to work! Plant a lot of seeds (i.e. send out a lot of messages) as dating is a numbers game, and eventually you just might find a woman who looks like the woman in the photo below (i.e. Miss Hungary).
As I mention in my online dating e-book, should you decide to sign up for the online dating sites I recommend below, be sure to read member profiles carefully as you might come across a lot of fake profiles. Usually, I can spot these profiles pretty easily. A woman who has only one picture posted, is wearing a form-fitting dress and making an overly suggestive pose are usually clear signals to steer clear. Another clue of a pretender is a woman who has a poorly written profile. As a general rule of thumb, the more boring the profile, the more boring the person.
Without further ado, here is the quick list of the top two dating sites in Hungary. I'll go into more detail in my reviews below.
Randivonal.hu is the best online dating site in Hungary. It has a giant membership base and is the one I would choose if I only had enough money to pay for one site.
Randivonal is also Hungary's oldest dating site, having registered since its beginnings way back in 1999. I found the site to be straightforward and easy to use. Profiles provide depth and detailed impressions of the user without overwhelming you with information when browsing. They do not take too long to fill out, though they do take much longer than most sites.
My overall impression from using this site was of simple, reliable quality. Nothing stood out to me as terribly exciting, but it all worked well. Randivonal's customer service, scam-protection services, and on-site dating blog all contributed to this feeling.
Sign up Process
Connect your Facebook account or manually enter some basic information. Next, write a bit about yourself, and activate your account via a verification email to continue on to uploading photos. A few steps remain: determining what kind of partner you are looking for, filling in more information about, choosing 10 labels to describe yourself (humble, sleepy, spontaneous, bookworm, etc.), and finally ending with yet more information about yourself.
How to Locate Potential Matches
When searching for matches, you can choose between many filter options, including: profiles that match your ideal criteria, profiles looking for people like you, mutually compatible profiles, your favorites, and profiles like you.
Click on a profile, and you'll see their basic information, personality traits and lifestyle choices, and an "About Me" section. Also provided are two "compatibility percentages": how much their data fits yours, and vice-versa.
How to Communicate with Other Members
If you come across a profile you like, an easy way to open communication is to send some "flowers," along with a short message. You can also send a message which will, if they have their mobile phone connected to their profile, go directly to their phone as an SMS. If they don't have this set up, the message will go through to their profile's inbox.
One more option is to send a "Key to the Heart" test, which I found to be a great opener. This feature presents you with 5 random questions to both answer yourself, and to send to the other user. They receive the 5 questions, answer them, and then both of you can see the other's answers.
Unique Site Features
What I was most impressed by on Randivonal was their system for ensuring the site stays free of scammy profiles. When I initially signed up for the site, I made only a cursory effort to answer the questions and fill out my profile. Immediately after finishing my signup, I was locked out of the system! I didn't realize what happened, until I went through the process again, with another email, and it happened again.
Then I received a message from Randivonal informing me I'd been flagged for suspicious activity. I started over again, filled out a genuine profile this time and was good to go. Though it was slightly inconvenient for me at the time, the entire experience inspired a lot of confidence that Randivonal truly cares about the quality of their site.
What is Included for Each Membership Level
Free – Fill out your profile, upload photos, search, browse and favorite profiles, communicate with Platinum members.
Gold – Message anyone, see full profile photos, see who has visited and favorited you, ad-free browsing
Platinum – All the above, plus increased exposure in searches

Parom.hu is a good runner-up to Randivonal. The site was launched in 2003 and has over 1 million users.
Though Parom primarily serves Hungarian speakers and residents, the site is open to foreign profiles as well. Parom's website is simply designed, and its features are solid. Nothing about this site particularly wowed me, but it was easy to use, and there are a lot of members to filter through for potential matches.
If you're looking for Hungarian singles, make sure to give Parom.hu a try.
Sign up Process
Signing up is free and as easy as could be. Start with your first name, email, birthday, gender and sexual preference. At this point you are free to explore the site and start searching for matches if you want, or you can finish your profile, mostly selecting options from drop-down boxes (asking the typical questions: education, smoking/drinking habits, marital status, etc.), with one text box at the end for you to write a short blurb about yourself.
After completing all of this, check your inbox for an email from Parom, with your password.
How to Locate Potential Matches
Parom doesn't provide you any matches, so you'll have to do your own searching to find that perfect match. When creating searches, you can filter by age, sexual preference, location, and height. You can also choose to see only those profiles who have photos, just joined, have visited your profile, are in your favorites, and many more options.
When browsing through the search results, you can see each profile's name, photo, basic information, if they are online, and whether you have already seen, favorited, or messaged them. Clicking on their name will take you to their full profile, while clicking on their photo will zoom in to give you a better look.
How to Communicate with Other Members
Though audio/video chat is not available, Parom makes up for it with a number of different ways to chat with other members. You can start with Liking someone's profile, sending them a "kiss" or "flowers". You can also send them 5 randomized questions to answer. This is a great feature if you want to start a conversation but don't know where to start.
Questions are randomized each time. Some examples include: Do you like horror movies?, Do you make New Years vows? and Have you ever been to a nude beach?.
Instant chat is also available between individual members.
You can also chat with other members on the Wall and in the Forum. The Wall is a public messaging board where members can come to chat about anything and everything. The Forum is similar, but split up into categories, such as humor, blogs, sex/erotica, culture, man things, love, and many more.
Unique Site Features
Parom's homepage includes a link to RapidRandi, which hosts and organizes many live events, such as cooking classes, speed dating nights, poker games, cinema outings, chocolate parties, cocktail parties, and outdoor activities like zip-lining.
Parom is so confident in its services that if you send 25 messages to different people in a month and do not find a match, then your semi-annual membership fee will be renewed free of charge.
What is Included in Each Membership Level
Free – Create a profile, upload photos, search profiles, participate in the forum
VIP – Unlimited communication, enhanced search features, sort search results, instant messaging, hide your profile photo, attach photos to messages, blogging, ad-free browsing, on-line status notification for your profile

Online Dating Strategy:
A lot of what I learned while dating online was through trial and error, planting a lot of seeds in order to get success…learning what works and doesn't work and refining my approach along the way. You might have your own online dating strategy, and that is cool, but if you don't and need a starting point, go and buy my e-book, Online Dating Success: How to Find Love Anywhere in the World. In the book I go into detail about how to set up a profile, what I recommend writing for your initial and follow up messages, when to ask the woman/man you're interested in to go offline for a date, and more.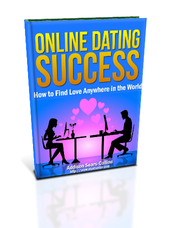 Further Reading
Visahunter.com accepts no responsibility or liability whatsoever with regard to the accuracy of the information contained on this site. Please read the Visitor Agreement and Disclaimer. If you think there is an error in the information, please bring it to our attention so that we can correct it. Also, some of the links above could be affiliate links, which means that I will earn a commission (at no additional cost to you) should you decide to click on the links and make a purchase. I recommend sites from time to time, not because I get a tiny commission if you click on the links and make a purchase, but because, I want you to focus on the places that will deliver you the most value and the best results. Good luck!