A lot of people swear by Argentina. They love the tango, the great steaks, the people, and the overall vibe. Despite my giant smile in the picture above (taken in downtown Buenos Aires), I am not one of them. In fact, I was so bored and unimpressed with Argentina during my stay, that I was chomping at the bit to return to Brazil at the first opportunity. I stayed in Buenos Aires and was bored out of my skull. I honestly don't see what the big deal is about this country. The people weren't all that beautiful, and they eat too late.
With that said, if you are an Argentine aficionado (unlike yours truly) and have a desire to live and work in this country, it is possible. Like most non English-speaking countries, your best bet for employment will be teaching English. It is also a good strategy to try to network with an employer based in your home country that has operations in Argentina.
Below is a selection of resources (based on word of mouth and personal research) for searching for employment opportunities as a foreigner in Argentina.
General Job Search Engines and Classifieds
With the sites below, you can expect to get a 0.5 to 1.0% response rate (people who will respond back to you to whom you sent your application/CV.) Nevertheless, I encourage you to give these sites a try as you never know what you will come up with or what connections you can make from a simple e-mail or application.
Teaching English
Teaching English will be your easiest option (if you are a native English speaker that is). All of the sites below are pretty similar and have a massive amount of teaching English job options. Browse through each of the sites for any Argentina job opportunities. Also, be sure to check out this cool table from the International TEFL academy that shows how much money teachers can expect to make in various countries around the world.
Thoughts of Other Bloggers and Websites
Overseas and Expat Job Portals
There you have it. The best places to find jobs in Argentina as a foreigner. For information on visas for Argentina, be sure to check out my Argentina visa page. If you are single and are looking to spice up your dating life, check out my reviews of the best dating sites in Argentina.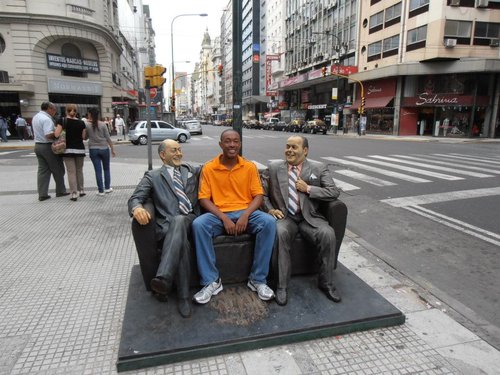 Further Reading
Visahunter.com accepts no responsibility or liability whatsoever with regard to the accuracy of the information contained on this site. Please read the Visitor Agreement and Disclaimer. If you think there is an error in the information, please bring it to our attention so that we can correct it. Also, some of the links above could be affiliate links, which means that I will earn a commission (at no additional cost to you) should you decide to click on the links and make a purchase. I recommend sites from time to time, not because I get a tiny commission if you click on the links and make a purchase, but because, I want you to focus on the places that will deliver you the most value and the best results. Good luck!