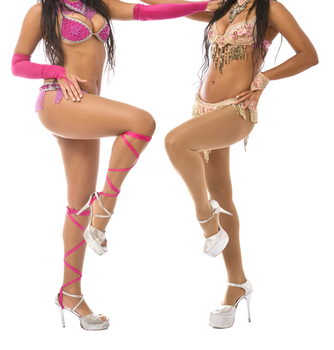 I have already explained the steps for getting a cpf number if you are inside of Brazil. But what about if you are abroad? How about getting a CPF number if you are outside Brazil? Well, it is possible. You will need to get the CPF number through your closest embassy or consulate.
In case you didn't know, a CPF number (Cadastro de Pessoa Física) is needed in Brazil to purchase just about anything from a cell phone plan to purchasing furniture to investing in property. It is similar to the Social Security number for Americans.
Without further ado, here are the steps on how to get a CPF number if you are outside of Brazil:
1
Find and Contact your consulate
Steps for getting the CPF number vary consulate by consulate. The first step is to find the nearest Brazil consulate so that you can confirm the latest requirements. Use my Worldwide Embassy and Consulate Finder.
2
Go to the Receita Federal Website
3
Follow the links to the CPF page
4
Fill in the Form and Print It
Select country of domicile. In the case of an individual resident in Brazil who is abroad, select the country where you will be given the form. So for example, if you are inside the United States now, choose "ESTADOS UNIDOS."
Click the button to generate a form.
Fill out the form by typing the information.
Click the Submit button.
Print the completed form using the Print button. Deliver it to a Brazilian diplomatic representation within 15 days, along with the documents listed in the table documentation.
5
Go to Your Nearest Brazilian Consulate
Deliver your form to your nearest Brazilian diplomatic representation within 15 days.
Be sure to carry your passport with you.
Check the latest processing fee on your consulate's website.
Most consulates will require you to make an appointment before showing up, so go to the website of your consulate to find out the steps on how to make an appointment.
Processing time can take up to 90 days, so be patient. Enter your special bar code in this link periodically  in order to check on the status.
Congratulations! After some time, you will receive your brand new CPF number. As you can see this process takes a lot longer than if you get your CPF inside Brazil (recommended).
Good luck!
Further Reading