This page is the most comprehensive guide on the web for planning your trip or move to Brazil.
Whether you are a backpacker, regular tourist, business traveler, luxury traveler, or expatriate, look no further than the information I have written for you below, which is based on hundreds of hours of research. The recommended websites are the ones that I have found most useful when planning a complete journey to this country.
Click on any of the options below in order to go to that section.
1. Visa Information
2. General Information
3. Flights
4. Accommodation
5. Ground Transportation
6. Travel Insurance
7. Things to Do
8. Places to Eat
9. Books and Courses
10. Learn the Language
11. Expatriate Resources
12. Moving Help
13. Expat Insurance
14. Make Money
15. Find Love
16. Follow Some Good Brazil Blogs and Forums
1
Find out if you need a visa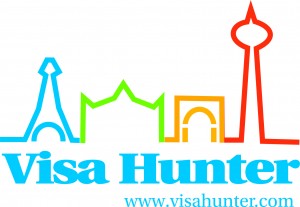 Go to my Brazil visa page in order to find out if you need to get a visa for Brazil and to learn about the different types of visas for this country.
2
Learn the General Information for Brazil
Language
Spanish is widely understood.
English will be spoken and understood by some in major cities and tourist areas.
Japanese, German, and Italian will be spoken by only a few, and normally in the big cities like Sao Paulo.
Major Cities
Time Zone
UTC -3 (-2 to -4)
Find the exact time for any city in Brazil by going to Timeanddate.com.
National Holidays 
Check this page here at Timeanddate.com for national holidays. Many places are closed on these days, so be advised.
Country Dialing Code
Mobile Phone
Click here to see a list of Brazil's largest mobile network operators.
Weather
If you are looking for a weather forecast for your trip, the best website and the one I use most often is the Brazilian site Climatempo.
As a former Meteorologist (completed an M.S. in Meteorology), I can tell you authoritatively that non-Brazilian websites do a lousy job at forecasting weather for Brazil.
Electricity
The graphic above shows two of the main types of plugs used in Brazil. The other type of plug is like the one on the right in the image above, but has 3 round plugs.
Voltage varies widely from 110 to 220v, however 127V/60Hz and 220V/60Hz are typically the norm.
Currency
Currency Exchange Rate
Oanda Currency Converter and XE Currency Coverter are the two websites I use for checking the latest currency exchange rates.
I used to use Oanda a lot in order to find historical exchange rates when I had to file expense claims at a company I used to work for.
If you are looking for tips on how to change money in Brazil, check out this page at Brazil-Help.
Tipping
Hotels and restaurants: 10% service charge is normally added to the bill.
Taxis: Tipping taxi drivers is not expected and is normally not given.
Cost of Living
Numbeo and Expatistan are two excellent tools for checking out and comparing the cost of living worldwide between different cities and countries. I'm a big fan of the clean and simple Expatisan interface.
Stay Healthy
Booking a flight for me is a 5 step process.  I like to save money, so I always shop around before spending my hard-earned money on a flight.
Step 1: Go to a Travel Search Engine like Kayak.com 
There are a lot of websites that you can use in order to search for the cheapest flights, but I always use Kayak.com to begin my flight searches. Think of Kayak as an online travel search engine.  It scours hundreds of sites across the web to find the cheapest prices for flights, hotels, rental cars, vacation packages, etc.
While at Kayak.com, take note of the airlines with the cheapest flights.
Four other websites similar to Kayak.com are as follows:
Skyscanner: An excellent site for Europe-based travelers but has expanded to other regions of the world
Google Flights: As with pretty much everything made by Google, this is super fast.
Step 2: Go to a Travel Booking Site like Travelocity.com
After going to Kayak.com above, I then go to a booking website like Travelocity in order to check out flight prices. The difference between Travelocity and the flight search engines I mentioned above is that you can make a reservation directly with the website.
Expedia, Orbitz, and Priceline are Travelocity's top three competitors.  I tested hundreds of flight combinations for cities around the world and found that the difference in flights between the sites is not enough for me to spend my valuable time entering the same information into each website.  Just choose one site and stick with it.
Step 3: Go to the websites of the cheapest airlines
Go directly to the websites of the airlines that had the cheapest flights in Steps 1 and 2 to see if you can find something cheaper.  Often airlines do not disclose their cheapest airfares to the travel search engines and booking websites.
Step 4: Check the websites of regional booking websites
Decolar.com is a good website if you are considering booking flights between different cities in Brazil.  I've never used Submarino Viagens, but it is a site that is very credible, and I have a couple of friends who have used it before.
Step 5: Choose a comfortable seat and book your flight
Having found the cheapest airfare, you can go ahead and book your flight, but first check out a website like Seat Guru (the one I've used for years) or Seat Expert in order to find a comfortable seat.
That's it! Below are some things that you can do after you book your flight.
Track your flight status:
I also go directly to the website of the airline that I will be flying (often has the most accurate information).
Learn about the airports:
If you want super in-depth information on Brazilian airports, I recommend going to iFly.com, which is a website I like to use as it has good information on just about every major airport in the world (ground transportation, parking, airport hotels, etc.)
4
Book your accommodation
Where you stay once you are inside Brazil will depend on what kind of traveler you are.  To make things simple, I have defined three (3) different types of travelers:
Backpackers or students (those traveling on a budget)
Business or leisure travelers (the average traveler)
Expatriates (foreigners considering moving to Brazil)
TYPE 1: BACKPACKERS AND STUDENTS
This is undoubtedly going to be your cheapest lodging option.  With millions of members worldwide, Couchsurfing is a social networking site founded in 2004 that will allow you to connect with people in your destination willing to allow you to stay on their couch or inside their guest room.
Hostels
Hostels are a good option if you are looking for budget accommodation and the opportunity to connect with other travelers. Typically, you can rent a bed (often a bunk bed) and a shared or private bathroom.
STA travel
STA Travel is a good site to check out if you are a student or teacher.  It is a discount travel agency where you can find some amazing deals on flights, hotels, and hostels that are special for people in school.
TYPE 2: BUSINESS OR LEISURE TRAVELERS
The bulk of foreigners going to Brazil will be going there for business or pleasure.  If you fit into this group, keep reading below on accommodation options.
Hotels
TripAdvisor
I start every hotel search by going to TripAdvisor to check out reviews on the best hotels.  TripAdvisor is the most popular hotel review site on the web. Be sure to read the reviews carefully.  There can often be fake and suspicious reviews, so be sure to consider the quality of the reviewer in order to identify this sort of thing.
If you find a hotel you like, you can book directly through TripAdvisor.
Sites like Travelocity, Expedia, Priceline, etc.
After going to TripAdvisor, I often go to Travelocity to do more hotel searching.  You can also use other big boys in this space like Expedia, Orbitz, or Priceline, but I usually don't find it worth my time to go to each site.
Hotel Urbano
Hotel Urbano is another hotel booking website that you can check out. It has a large following in Brazil.
In my research on hotel prices for hundreds of cities around the world, I found that prices between each site are so close to each other that it was not worthwhile to spend my time entering the same information over and over again into each site.
Apartments and Guesthomes
Airbnb 
If I don't feel like staying in a hotel and want to stay in an apartment, spare room, or short term vacation rental, I go to Airbnb.  These guys have properties displayed for over 185 countries. You can often get some pretty good deals.
Alugue Temporada
Homeaway is a giant in the vacation rental space with properties featured in countries around the world. I've used their Brazilian-based site Alugue Temporada many times over the years in order to find apartments for short term rent in Brazil.
While Alugue Temporada is focused on short term stays, you can also check out other sites that might have both short term and long term stay options. I recommend to check out five of Alugue Temporada's top competitors: Zap, VivaLocal (sort of like the Craigslist for Brazil), Trovit, VivaReal  (in no particular order).
TripAdvisor
TripAdvisor is not just useful for hotels…it is also a good site to look for vacation rentals and special types of lodging.  I always check TripAdvisor if I want to get the latest reviews on vacation rental options.
TYPE 3: EXPATRIATES
Apartments
If you are looking at moving to Brazil and want to stay in an apartment, six very good sites to check out are (in no particular order) as follows:
Houses and Real Estate
If you are looking for a house or real estate options, you can check any of the sites I listed above in the Apartments section. Two other good options are OLX (very popular classifieds website) and Mercado Livre (I like to think of it as the Ebay of Brazil).
5
Research Ground Transportation Options
Rental Car
I normally start my search at Kayak.com and then go to Expedia.com to check for the best deals on rental cars.  In some cases, I go directly to the website of the cheapest rental car company in order to make my booking direct…all depends on where I can find the best bargain.
Train
The big cities in Brazil have metro systems and trains.
Check this page here at Urban Rail for cool-looking maps of the metro systems in the major cities.
Bus
VaDeOnibus is a good site that has the routes of the intra-city buses in Rio De Janeiro, Brazil.
Wikitravel has provided a good one-stop resource for information on buses in Brazil.
Airport Pickup
While not the prettiest and most accurate of websites, I like to use To and From the Airport to find out general information on ground transportation options from the airport.  The prices that I checked aren't accurate, but it provides a good overview.
I recommend to go with a reputable taxi company to minimize the chance that you get taken advantage of by a dishonest cab driver.
If you are looking for convenience and want someone waiting when you arrive, check Viator.com for airport pickup options.
I recommend World Nomads who is a giant in the travel insurance industry and is the company recommended by Lonely Planet and Rough Guides.
InsureMyTrip.com is a competitor of World Nomads…also good and been in the business for a long time.  I encourage you to check them both to see who gives you the best deal.
Good lists
If you find yourself in Rio De Janeiro, my most favorite activities outside of the normal tourist places are to hike Pedra Bonita, go to an event on a weekend at a Samba School like Salgueiro (call them up to find out times), and to eat Acai com Morango and drink Abacaxi com Hortela at Big Nectar (one of the more popular juice stands all around Rio De Janeiro).
Carnival in Rio De Janeiro
The absolute best place to get Carnival tickets for the big parade in the Sambadrome in Rio De Janeiro (and for the cheapest prices) is from LIESA, the Independent Samba School League. In my opinion, this option is only feasible if you are actually in Rio De Janeiro or have a friend in the city who can purchase the tickets on your behalf. Tickets are sold on a first-come, first serve basis, and LIESA has specific dates when they announce they are selling Carnival tickets. For more information, go directly to the LIESA website here and click on "Noticias."
Tour Guides
Viator.com has thousands of tours worldwide and is a pretty good place to look for guided tours of the major attractions in Brazil.
Cruises
If you are considering a cruise vacation to Brazil, check out Cruise Critic who is a giant in this field and is the most comprehensive and informative website on cruises.  Think of it as the Google of the cruise industry.
TripAdvisor is my favorite place to go to check out restaurant choices in Brazil.
9
Find Great Books and Courses
(Click on any of the images below to go make a purchase.)
Langenscheidt: The Portuguese/English dictionary below is the one I recommend.  Easy-to-use and durable. They have other languages too.
10
Learn the Local Language
When I started learning Portuguese, I didn't even know how to say "Good morning" ("Bom dia" in case you are wondering). After a year, I spoke fluently. I began intensive self-study using a method developed by Stuart Raj Jay, a polyglot who speaks 15 languages and served as a language interpreter for the Miss Universe Pageant. Inspired by Stuart, I set out to create a plan to learn Portuguese fast, in time to be ready for my next trip to Brazil.
Stuart learns languages very quickly. He initially forgets the grammar and focuses on building up a HUGE vocabulary by memorizing A LOT of words and phrases. Only after mastering a good amount of vocabulary does he begin to work on the grammar. It makes sense because in most languages 5000 words make up 95% of daily speech. I learned French, Spanish, and Portuguese at a pretty high level and always learn languages by starting out memorizing tons of words and phrases in the target language (something that Livemocha and conventional courses like Rosetta Stone don't do). So, I'm telling you to forget the grammar initially and focus on memorizing a lot of words.
Inspired by Stuart's work, I developed my own self-study program for learning Portuguese, tailored to my needs and also my busy work schedule (I don't have all day to spend memorizing words, lol). Let me tell you my step-by-step program below.
1. Months 1-3: Pimsleur (all levels) – Click image below to make a purchase
Doing Pimsleur lessons is the way I start off on all the languages that I learn.
You need to get used to how the language sounds and also get the basic words an expressions under your belt.
Spend a few months doing Levels I, II, and III of Pimsleur. Once you are done with this, go to number 2 below.
Byki (Before you know it) is my favorite flashcard program and an excellent tool to get a lot of vocabulary under your belt in as short a time period as possible.
When you finish Byki, use the free tool Anki to make your own flashcards. I made flashcards of 5480 of the most frequent words and phrases, which account for 95% of day-to-day spoken language. Drill these flashcards everyday using the Anki spaced repetition software program. Don't skip a day!
3. Months 3-6: Foreign Service Institute Language Courses (Free!)
This is the course used by the American diplomats and foreign service workers before they were deployed overseas. It can be mindnumbingly boring at times, but it is highly effective to get the language to stick in your brain. They have a nice particular focus on pronunciation which I like.
Spend a few months going through the FSI Portuguese course at the same time that you are drilling the vocabulary from part 2 above.
4. Months 9-12: Brazilian Portuguese Podclass 
This is an excellent course…I mean excellent. You will find neatly organized mini courses of 10-15 minutes each grouped by topic and Portuguese level.
This podclass is a great way to practice speaking to build the muscles that you will need in order to speak the different sounds of Portuguese.
The course is free for a certain number of lessons then you can pay for more lessons.
That's it! In as little as 12 months and after putting in hours of work, you will be really proficient and ready for a life in Brazil should you choose!
If you like to learn Portuguese as part of a course, you can check out the options at StudyAbroad.com.
11
Read Some Useful Expatriate Guides
My most favorite expatriate guides for Brazil are as follows (starting with my most favorite):
InterNations: A gigantic expatriate community with a lot of helpful information for expatriates in Brazil.
Expat Info Desk has a great checklist of things to do before you make your move overseas.
Expat Intelligence has a brief rundown of general information on Brazil.
13
Research Expat Insurance
BrokerFish is a good resource that allows you to compare quotes of various companies that provide health insurance for expatriates. I have never used it personally but know people who have had success with it.
14
Research Ways to Make Money
Brazilians, relative to citizens of other countries, relay heavily on connections and their personal and professional network in order to get jobs. This puts the foreigner who does not have an extensive network in Brazil at a particular disadvantage. In addition, should you successfully obtain a job in Brazil, the road to getting a work visa for Brazil can be long and frustrating. With that said, you should not give up if your dream is to live and work in Brazil. Getting a job as a foreigner is not impossible, and I'm going to give you the best resources on the web below so that you can get started with your Brazil job search.
Below are my favorite resources for searching for employment opportunities as a foreigner in Brazil.
General Job Search Engines
I like to start my search by going through the major job search engines where you can find a massive number of opportunities. Of course, 99.9% of these jobs will be tough to get unless you are Brazilian. At best, you can expect to get a 0.5 to 1.0% response rate (people who will respond back to you to whom you sent your application/CV.) Nevertheless, I encourage you to give it a shot as you never know what you will come up with.
Teaching English
All of the sites below are pretty similar and have a massive amount of teaching English job options. Be sure to check out this cool table from the International TEFL academy that shows how much money teachers can expect to make in various countries around the world.
Thoughts of Other Bloggers
Overseas and Expat Job Portals
There you have it. The best places to find jobs in Brazil as a foreigner.
Brazil has really beautiful people.  Due in large part to a history of racial mixing between those of Portuguese, African, and Native Indian ancestry, the country has gorgeous people of all skin tones, shapes and sizes.
If you are looking to date or find love in Brazil, you can always check out the normal places to meet people (bars, clubs, church, mutual friends, supermarket, organizations, etc.). However, the best and most efficient way to meet new single people is to do online dating. The benefit of doing online dating is that you will find large numbers of available single men and women who are ready to date and find love. You can also check out their interests and profile before making a connection.
Below are my thoughts and reviews on the best online dating sites in Brazil.
Brazilcupid.com: When you are a foreigner in a new country, it can be really tough to meet members of the opposite sex.  We all need love and, when I got to Brazil, I was unsure where to find it. I then heard of a website called Brazil Cupid and have used it with a lot of success. I also used their African-based site when I was living in South Africa.
Just like the real world, there will be women or men who you will not click with or who don't respond to your messages (or just disappear).  That is life.  Just keep sending out messages and reach out until you find the person you are looking for. That is what I did.  Just don't give up.  Dating can often be a numbers game where you have to kiss a lot of frogs before finding your prince or princess. Depending on how good your profile is, you should expect to get around a 1-10% response rate (people who will respond back to you to whom you sent an introduction message).
For the best results, sign up for a Gold or Platinum Membership at Brazilcupid.com (like I did) so that you can appear at the top of the search results for people who are looking for someone with your profile. Make sure you have a complete profile with your best photos. Check out this article on Gizmodo for some useful tips on how to create the perfect online dating profile.
To sign up, just click on this image below.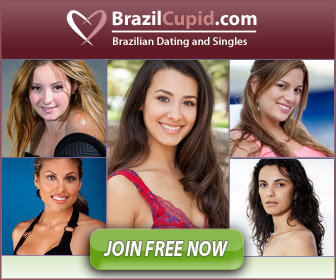 ParPerfeito: I know a lot of people who have had experience with this dating site. It has a large number of subscribers in Brazil and a good filtering tool so that you can find the type of person you are looking for.
Badoo: Badoo is a third website for online dating in Brazil that you can try. I've never used it myself, but I know some people who swear by it. I find their marketing tactics spammy, and I even had a friend who had a Badoo profile created without her consent…a big red flag in my book.  Nevertheless, the site has a large user base,  operates in over 180 countries, and is very popular in Latin America and Europe.
For a more detailed discussion of online dating in Brazil, check out my post, "The Best Online Dating Sites in Brazil."
16
Follow Some Good Brazil Blogs and Forums
I've listed below some good blogs and forums to check out if you want to learn more about Brazil.
Eat Rio: Tom has some useful tips on restaurants and things to do in Rio De Janeiro (my favorite city as I've mentioned many times before).
Further Reading