If you are a single expatriate in Dubai or Abu Dhabi and are intending to come to the United Arab Emirates (UAE) to live, good luck because the UAE does not have a bustling online dating culture. The country is very conservative (for Western standards), and the sites that exist are primarily marriage or friendship oriented. Your best bet will be to make connections with your fellow expats.
With that said, if you are in this part of the world and are looking at making a connection with someone on the ground, you can try some of the major online dating sites in the Arab world like Muslima.com or Arablounge.com. Good luck!
Online Dating Strategy: 
A lot of what I learned while dating online was through trial and error, planting a lot of seeds in order to get success…learning what works and doesn't work and refining my approach along the way. You might have your own online dating strategy, and that is cool, but if you don't and need a starting point, go and buy my e-book, Online Dating Success: How to Find Love Anywhere in the World. In the book I go into detail about how to set up a profile, what I recommend writing for your initial and follow up messages, when to ask the woman/man you're interested in to go offline for a date, and more.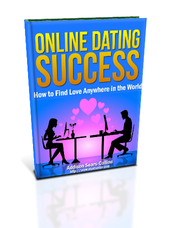 Further Reading
Visahunter.com accepts no responsibility or liability whatsoever with regard to the accuracy of the information contained on this site. Please read the Visitor Agreement and Disclaimer. If you think there is an error in the information, please bring it to our attention so that we can correct it. Also, some of the links above could be affiliate links, which means that I will earn a commission (at no additional cost to you) should you decide to click on the links and make a purchase. I recommend sites from time to time, not because I get a tiny commission if you click on the links and make a purchase, but because, I want you to focus on the places that will deliver you the most value and the best results. Good luck!