Romania has a very small online dating scene much like Bulgaria and Estonia. There are the usual sites that you can try like Badoo.com or Tagged.com which have quite a few members in Romania, but I tend to prefer the location-specific sites rather than the ones that have members worldwide. Also sites like Badoo.com and Tagged.com have a ton of low quality profiles, which means that you will waste a lot of time separating the wheat from the chaff.
Online dating in Romania is going to require a good deal of work on your part. You will have to work your tail off scanning lots of profiles and sending messages back and forth. Also, assuming you don't speak Romanian, you are going to have that much more of a difficult time in trying to connect with someone as many people don't speak a bit of English. Your best bet is to live in or near Bucharest (which has the largest pool of singles in the country) and get to work.
Should you decide to sign up for the online dating site I recommend below, be sure to read member profiles carefully as you might come across a lot of fake profiles and women looking for "clients." Usually, I can spot these profiles pretty easily. A woman who has only one picture posted, is wearing a tight bikini and making an overly suggestive pose are usually clear signals to steer clear. Another clue of a pretender is a woman who has a poorly written profile. As a general rule of thumb, the more boring the profile, the more boring the person.
Without further ado, below are my thoughts and review on the best online dating site in Romania so that you can get started on searching for a potential significant other in this fine country.
Sentimente.ro is the best and largest online dating site in Romania. It is the only one that will be worth your time.
The site launched in 2001 and has over 1 million members. At any given time when I logged in to this site, there were over 20,000 users online.
While the site is strongly tailored to Romanians, it has a large international presence as well, with around 25% of its members located outside of Romania. The site even has an official English language option, with on-site support for Google translate into 60 other languages.
Sentimente is not a very exciting website, neither in terms of its visual appeal or its features, but neither did it turn me off in any way. Bottom-line, if you're living in Romania, or looking to date Romanians, it's worth a shot.
Sign up Process
Sign in via your Facebook, Google or Yahoo account, or enter your name, email, username, password, location, birthday and gender to sign up. From here, you can either upload photos, complete your profile, or get right to searching for matches.
To complete your profile, there are many sections to fill out, categorized into My Description, Education and Occupation, Lifestyle, Interests and What I Want (i.e. your ideal match).
How to Locate Potential Matches
Searching features on Sentimente include the same standard options you see on most sites: Quick search, Advanced search, By username and Birthdays Today.
Quick search is filtered by gender, age, location, online and photo status, and Advanced search lets you filter further by everything you specified in your own profile. This includes all the basic information, as well as questions like "I spend my money on" and "He/she spends his/her spare time with".
You can also perform an Ideal search, which finds matches for you based on criteria selected in the "What I Want" section of your profile. This isn't really any different from the Advanced search feature and just feels redundant, especially since you can save multiple searches from Advanced search.
Another helpful feature for finding a match: when looking through profiles, near the bottom of the page you'll find a Compatibility percentage, which Sentimente calculates by comparing your ideal match criteria.
How to Communicate with Other Members
If you find someone you like on Sentimente, you can send a basic text message, give their profile a Like, add them to your favorites, vote on their photos, add them as a friend, or give them an Ace.
Aces are digital cards that serve as tags. Options include: Cool, Trendy, Hot, Cute, Superstar, Stunning, Sweet, Smart, PerfectDate and Doll.
There is a Social Networking tab, but it is disappointingly devoid of features, showing only which Aces you have sent or received.
Unique Site Features
One unique feature of Sentimente is the "Lucky Message" feature. With this, you send out 100 messages at once to members you match with. You only can choose between pre-written messages, however, which in my experience immediately hurts your chances of receiving a response.
Nothing turns people off like canned-messages!
Examples of the messages you can choose from:
"Do you believe in love at first sight?"
"What is the nicest thing anyone has ever done for you?"
And, my personal favorite: "Do you like water? Yes? It means that you like at least 70% of me." … If that doesn't net you a date, what will?
What is Included in Each Membership Level
Standard – Create a profile, upload photos, browse/search for matches, view full profiles (including photos) of some users, limited communication
Silver – Ad-free browsing, comment on photos, see photos of anyone
Gold – Read message notifications, communicate with all users, invisible browsing, see who added you to favorites
Platinum – Enhanced message filtering, see who's voted for you, promote your profile in Spotlight, hide your online status

Online Dating Strategy: 
A lot of what I learned while dating online was through trial and error, planting a lot of seeds in order to get success…learning what works and doesn't work and refining my approach along the way. You might have your own online dating strategy, and that is cool, but if you don't and need a starting point, go and buy my e-book, Online Dating Success: How to Find Love Anywhere in the World. In the book I go into detail about how to set up a profile, what I recommend writing for your initial and follow up messages, when to ask the woman/man you're interested in to go offline for a date, and more.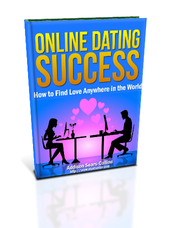 Further Reading
Visahunter.com accepts no responsibility or liability whatsoever with regard to the accuracy of the information contained on this site. Please read the Visitor Agreement and Disclaimer. If you think there is an error in the information, please bring it to our attention so that we can correct it. Also, some of the links above could be affiliate links, which means that I will earn a commission (at no additional cost to you) should you decide to click on the links and make a purchase. I recommend sites from time to time, not because I get a tiny commission if you click on the links and make a purchase, but because, I want you to focus on the places that will deliver you the most value and the best results. Good luck!