Here is the quick list of the top three dating sites in Italy. I'll go into more detail in my reviews later in this article.
Italy like Spain has a thriving online dating scene. There are several online dating sites that are worth your time, energy, and even money. For the best results, try to stay close to a city with a lot of single people, like Rome, Milan, Naples, Florence, or Venice.
My goal in this post is to highlight the best online dating sites in Italy so that you can get on your way to finding love in this country.
Should you decide to sign up for the online dating sites I recommend below, be sure to read member profiles carefully as you might come across a lot of fake profiles and women looking for "clients." Usually, I can spot these profiles pretty easily. A woman who has only one picture posted, is wearing a tight bikini and making an overly suggestive pose are usually clear signals to steer clear. Another clue of a pretender is a woman who has a poorly written profile. As a general rule of thumb, the more boring the profile, the more boring the person.
Without further ado, here are my detailed reviews of the top three dating sites in Italy.
Founded in 2001 and based in Boulogne-Billancourt, France, Meetic.it is the best online dating site in Italy. From its humble beginnings, it has grown into the largest online dating site in Europe (source: JupiterResearch). Following the acquisition of Match.com's European operations, the site exploded in popularity and has millions of members all across the EU. If you have time to sign up for only one online dating site in Italy, this would be the one that I would recommend.
As I mention in my online dating e-book, just like the real world, there will be men or women who you will not click with or who don't respond to your messages (or just disappear). There will be women or men who might only be interested in helping you to part with your money. That is life. Just keep sending out messages and reach out until you find the person you are looking for and get success. As is typical with online dating, expect a response rate of around 1-10% depending on how good your profile is. (response rate = people who will respond back to you to whom you sent an introduction message).

Friendscout24.it definitely makes the list for the best online dating sites in Italy (This site rocks in Switzerland, Belgium and Germany as well!). I really like the sophisticated search engine that finds potential matches for you. Other nice features on the site are personality tests and weekly flirt statistics. The interface is quite simple, but advertising is a bit of an eyesore.

EDarling.it is perfect for people between the ages of 30 and 40. The site uses a sophisticated algorithm in order to find your "perfect match." EDarling.it also made the list for the best online dating sites in Germany due to its quality and because it has a lot of members (thanks to a huge television advertising push the site did when they launched).

Online Dating Strategy:
A lot of what I learned while dating online was through trial and error, planting a lot of seeds in order to get success…learning what works and doesn't work and refining my approach along the way. You might have your own online dating strategy, and that is cool, but if you don't and need a starting point, go and buy my e-book, Online Dating Success: How to Find Love Anywhere in the World. In the book I go into detail about how to set up a profile, what I recommend writing for your initial and follow up messages, when to ask the woman/man you're interested in to go offline for a date, and more.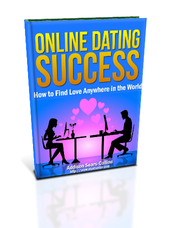 Further Reading
Visahunter.com accepts no responsibility or liability whatsoever with regard to the accuracy of the information contained on this site. Please read the Visitor Agreement and Disclaimer. If you think there is an error in the information, please bring it to our attention so that we can correct it. Also, some of the links above could be affiliate links, which means that I will earn a commission (at no additional cost to you) should you decide to click on the links and make a purchase. I recommend sites from time to time, not because I get a tiny commission if you click on the links and make a purchase, but because, I want you to focus on the places that will deliver you the most value and the best results. Good luck!