Online dating in India tends to be focused on marriage and serious relationships (except for one of the sites I will mention below). The scene is not like dating sites in the United States or Canada where a large portion of the membership base is just looking to find someone new for nothing more than a good time.
Your best bet for finding success dating online in India will be to live in a city where there are lots of singles. Cities like Mumbai, Delhi, Bangalore, Hyderabad, Chennai, Pune, Kolkata, and others, are well set up for this. However, don't get me wrong. Indians by and large are still quite traditional in the way they look for partners. In fact, I have friends from India who have arranged marriages. However, this is not the case for everyone, and there is a new generation that is increasingly discovering the effectiveness of online dating for finding a partner.
Should you decide to sign up for the online dating sites I recommend below, be sure to read member profiles carefully as you might come across a lot of fake profiles. Usually, I can spot these profiles easily. A woman who has only one picture posted, is wearing a thinly-clad bikini and making an overly suggestive pose are usually clear signals to steer clear. Also, a woman (or man) who doesn't have a lot written in her profile is a red flag for me. In my experience, the more boring the profile, the more boring the person.
Without further ado, here is the quick list of the top 3 dating sites in India. I'll go into more detail in my reviews below.
Indiancupid.com is owned by my favorite online dating conglomerate, Cupid Media. Cupid Media owns such sites that I've used in the past such as Afrointroductions.com and Brazilcupid.com (I met my wife on Brazilcupid.com).
Note that Indiancupid.com is not a traditional Indian dating site like the others I will mention below. It is geared towards single Non-resident Indians (i.e. NRIs). I'd have to guess based on my experience with this site that greater than 80% of the members of this site are Indians who live in the United States, the UK, Canada, or Australia.
Therefore, if you are looking for an Indian woman (or man) who has a more westernized outlook on life, I would highly recommend signing up for a free membership and giving it a try. As is the case with all the Cupid Media sites, you will need to pay if you want access to all of the expanded features of the site, including the ability to initiate a conversation. But, if you have limited time and money and can only pay for one dating site, this one is it.
However, if you are looking for a site with more women/men that actually live in India and have a more traditional point of view when it comes to the dating/relationship/courtship process, then take a look at the #2 site I mention below.
Sign up Process
Signing up is a snap, friendly to both your watch and your wallet. First, enter your name, gender, email, and a password. You can also join with Facebook. The final step (yes there are only two steps!) is to briefly describe yourself and your ideal partner. That's it.
You're now free to browse around, and find that perfect match. If you do choose to leave your profile unfinished for now, the site will occasionally prompt you with another few steps to complete, which can be annoying. It's a good idea to finish your profile at some point, as there is a lot of space for information, which can help you find better matches.
How to Locate Potential Matches
Locating a potential match will take you down one of two roads: browsing IndianCupid's recommended matches (gathered based on you previously chosen criteria), or putting together a detailed search of your own (narrowed down by age, location, education, etc.)
How to Communicate with Other Members
If you're serious about connecting with people on IndianCupid, I recommend you bite the bullet and pay for a premium membership. Basic messaging options between Standard members will turn some heads your way, but no words will be exchanged. Standard members can communicate freely with premium members, but these members are quite frankly hard to come across.
As a Gold or Platinum member, you can message anyone and everyone. Basic text messages are only the beginning, with IM chat, audio and even video chat options also available. Audio and video chats have consistently been my best tool for testing compatibility before deciding to meet someone out in the real world.
Unique Site Features
Three features stood out to me when using this site:
Video messaging – A fantastic way to test your compatibility with potential matches
Profile ID verification – Upload a copy of your passport, driver's license or National ID card so that IndianCupid can verify your information, marking you as a trustworthy, genuine profile
Message translation – Break down the language barrier with an easy-to-use, built-in translator for your messages.
What is Included in Each Membership Level
Standard – Craft customized searches, browse recommended matches, send interest, communicate with premium members
Gold – All of the above, plus: Unlimited communication with all members (including audio/video/IM chat), no ads, hide your profile for incognito browsing
Platinum – All of the above, plus: Your profile ranks higher in searches, VIP profile highlighting, doubled profile space, message translation, access to advanced matching algorithms

Jeevansathi is an Indian matrimony and dating site. It was started in 1998 and today has several million members using its services.
Jeevansathi has a polished, modern looking website that functions smoothly and is easy to use. This site prides itself on strong privacy and security features, and as a result Jeevansathi is full of genuine, verified profiles. Jeevansathi is mostly used by and designed for Indians living in India.
The site is technically open to foreigners as well, but an Indian phone number is necessary for even a basic registration. If you are living in India, or you are planning on moving there soon, this might be the site for you.
Sign up Process
Thanks to the website design, the sign-up process is as smooth as butter. To start, enter your email, password, username, gender, full name (optional), date of birth and mobile phone number. A unique feature here is the option of creating a profile for someone else, such as a son, daughter or sibling.
Next, enter your mother tongue, religion, and your current location. To finish the initial registration, enter your education, occupation and salary, and write a short blurb about yourself. At this point you can move on to searching/browsing profiles, but there is quite a lot left to include in your profile, including lifestyle and family details.
How to Locate Potential Matches
Jeevansathi sticks with the tried and true basics: searches and matches. Detailed search options are available, letting you filter by community, religion, caste, profession and more to find that perfect match.
Or, if you're too busy for searches, you can let Jeevansathi do the work for you, and recommend matches to you based on your mutual preferences and overall compatibility. Astrological compatibility matches are also available.
How to Communicate with Other Members
As a standard member, your communication with other members is limited to expressing interest via emoticons. More advanced communication features are only available for those who have upgraded to a premium membership.
Once you've upgraded, and found a match that interests you, you can contact them via text messages and IM chat. You can also call them at their personal phone number if they've given you access.
Unique Site Features
Jeevansathi's security features are top of the line. Every profile requires a mobile phone verification to even get into the site, and even after that, 100% of the profile is screened for suspicious behavior. For the ultimate verification, you can even meet with a representative of the site in person.
Members also have the option to hide their photos or personal info from non-verified members. They can also keep this information hidden and private from everyone until they explicitly decide to release them to a special someone.
Finally, if you are new to online dating and want or need some help setting up your profile and navigating the site's features, you can hire website staff to guide you through the process and answer any questions you might have via the Matri Profile feature.
What is Included in Each Membership Level
Standard – create a profile, upload photos, browse/search profiles, express interest
eRishta – unlimited messaging with anyone on the site, view personal details of members, call members directly, live chat
eValue – preview your contact details to other members, feature your profile in special search results, access to Matri Profile feature

Fropper.com is short for "friend hopper" and is based on the premise that all good love relationships begin with friendship. It is an Indian focused social media network and dating site with over 4 million members. Fropper boasts a boatload of different features.
Fropper Relationships is the dating portion of the site. User profiles hold a fair amount of room for detail, and the browsing and communication options get the job done, but are nothing special. Fropper's features as a stand-alone dating site are pretty standard, but as a whole, with its large user base and the many different features found on the rest of the site, Fropper is definitely worth checking out.
Sign up Process
The first step is to enter your name, birthday, location, and choose a username and password. You are given the option of simultaneously signing up for Fropper's partner site, Shaadi.com as well. This is all you have to do to start browsing other profiles, but you'll need to complete your profile to send "Buzzes" or messages to other members and chat with them.
How to Locate Potential Matches
On Fropper, you have a few search options:
Quick Search – Pick a gender and an age-range (18-25, 26-35, 36 & above)
City Search – Pick a gender, age, country, city, and preferred relationship (friendship, activity partner, email buddy, dating, & serious relationship)
Advanced search – Filter by all the above, plus looks, lifestyle, background/values, and star sign
You can also search for a specific username, and by who is currently online or whose birthday is today.
How to Communicate with Other Members
Fropper's communication options are pretty basic: Buzzes, Favorite, Chat, and Messaging. Buzzes are the equivalent of "poking" or "winking"; basically a lazy-man's opening message. You can also add someone to your favorites, and forward profiles you like to your friends. Messages are text only, and can only be sent if you have a premium account. The Instant Messaging feature makes it easier to connect with people, but not everyone has this feature set up, which limits its usefulness.
Unique Site Features
Fropper's most unique features come from its connection to the larger Fropper social media network community. For example, if you come across an amazing profile that you want to share, or you see a profile you know would be a great match for a friend, you can forward it to your friends. Members can also create groups a la Meetup.com, sharing Fropper takes the user profile to the next level by giving you the option of creating your own webpage, choosing its design, uploading content, audio and videos.
Finally, Fropper members can engage in a surprisingly extensive forum, discussing topics like relationships, philosophy, politics, health, travel, and culture.
What is Included for Each Membership Level
Free – Display profile with photo, reply to received messages, browse other profiles, post in the Fropper forum
Premium – See who views your profile, use the Perfect Match feature, send messages to and start chats with other members

Online Dating Strategy:
A lot of what I learned while dating online was through trial and error, planting a lot of seeds in order to get success…learning what works and doesn't work and refining my approach along the way. You might have your own online dating strategy, and that is cool, but if you don't and need a starting point, go and buy my e-book, Online Dating Success: How to Find Love Anywhere in the World. In the book I go into detail about how to set up a profile, what I recommend writing for your initial and follow up messages, when to ask the woman/man you're interested in to go offline for a date, and more.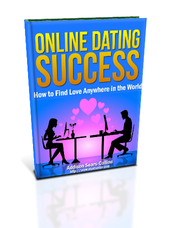 Further Reading
Visahunter.com accepts no responsibility or liability whatsoever with regard to the accuracy of the information contained on this site. Please read the Visitor Agreement and Disclaimer. If you think there is an error in the information, please bring it to our attention so that we can correct it. Also, some of the links above could be affiliate links, which means that I will earn a commission (at no additional cost to you) should you decide to click on the links and make a purchase. I recommend sites from time to time, not because I get a tiny commission if you click on the links and make a purchase, but because, I want you to focus on the places that will deliver you the most value and the best results. Good luck!