Due to its history, South Africa is known as a "Rainbow Nation." You will find beautiful black people, white people, Indian people, and coloured people. And while South Africa definitely can't compete with Brazil when it comes to beautiful people, you might be able to find some diamonds in the rough, especially in the big cities of Johannesburg and Cape Town where the hotties tend to hang out.
You can always check out the normal places to meet people (bars, clubs, church, mutual friends, supermarket, organizations, etc.). However, the best and most efficient way to meet new single people is to do online dating. The benefit of doing online dating is that you will find large numbers of available single men and women who are ready to date and find love. You can also check out their interests and profile before making a connection.
Below are my thoughts and reviews on the best online dating sites in South Africa.
1. Afrointroductions.com: When you are a foreigner in a new country, it can be really tough to meet members of the opposite sex.  A buddy of mine told me about a website called Afrointroductions.com, so I signed up for a subscription and used it with a lot of success during the year that I lived in Johannesburg. I also used their popular Brazilian-based site, Brazilcupid.com, when I was in Brazil.
As I mention in my online dating e-book, just like the real world, there will be women or men who you will not click with or who don't respond to your messages (or just disappear).  There are women or men who might only be interested in helping you to part with your money. That is life.  Just keep sending out messages and reach out until you find the person you are looking for. That is what I did.  Just don't give up.  Dating can often be a numbers game where you have to kiss a lot of frogs before finding your prince or princess. Depending on how good your profile is, you should expect to get around a 1-10% response rate (people who will respond back to you to whom you sent an introduction message).
For the best results, sign up for a Gold or Platinum Membership at Afrointroductions.com (like I did) so that you can appear at the top of the search results for people who are looking for someone with your profile. Make sure you have a complete profile with your best photos. Check out this article on Gizmodo for some useful tips on how to create the perfect online dating profile.
To sign up, just click on the image below: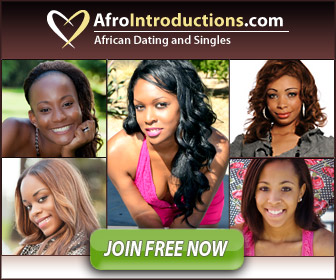 2. SouthAfricanCupid.com: SouthAfricanCupid.com is under the same Cupid Media family as Afrointroductions.com I described above. SouthAfricanCupid doesn't have near the user base that Afrointroductions has, but it is still worth setting up a profile. If I was limited on money and had to choose between this site and the one above, I'd go with Afrointroductions.com all day everyday.
3. Matchmaker.co.za: I've used this website in the past, but, frankly, I had to spend a lot of time messaging a lot of women to get any response. I had dates through there, but it was only after A LOT of effort. Sign up for this one only if you have lots of time.
4. OKcupid.com: A well known site with a pretty decent user base in South Africa that resulted in almost no results for me. I would send messages and never get a response. Nevertheless, the sign up process is easy, and they have a match locator tool. Sign up with these guys after you've exhausted the options above.
5. DatingBuzz: I've never used these guys and am not sure if they were around at the time I was living in Johannesburg, but they get a lot of fanfare and have a large South African user base like the other sites above.
Honorable Mention: There are some others out there if you do a search. One that comes to mind is Flirtbox. I've used it before, but I am not really a big fan of the interface, and the response rate is incredibly low. I think one has to send out over 1,000 messages to get an inkling of a response on this site.
Get More Detailed Information on South African Dating Sites: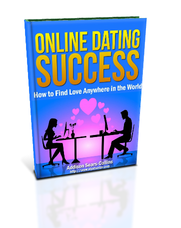 If you plan to go to South Africa, be sure to check out my South Africa Travel Guide for in-depth information on traveling to the country.
Further Reading
Visahunter.com accepts no responsibility or liability whatsoever with regard to the accuracy of the information contained on this site. Please read the Visitor Agreement and Disclaimer. If you think there is an error in the information, please bring it to our attention so that we can correct it. Also, some of the links above could be affiliate links, which means that I will earn a commission (at no additional cost to you) should you decide to click on the links and make a purchase. I recommend sites from time to time, not because I get a tiny commission if you click on the links and make a purchase, but because, I want you to focus on the places that will deliver you the most value and the best results. Good luck!