Germany has a gigantic online dating scene. Much like the United States and Canada, this country has an enormous assortment of online dating sites. You can find good sites in pretty much any niche. However, in this article, I'm going to discuss the best online dating sites in Germany for mainstream daters.
If you've read my other articles on online dating around the world, you know that I normally have long descriptions of the various dating sites I recommend. I will keep it short and sweet for Germany because I know your time is precious, there are so many sites to choose from, and I want you getting out there and getting telephone numbers as quick as possible.
Should you decide to sign up for the online dating sites I recommend below, be sure to read member profiles carefully as you might come across a lot of fake profiles and women looking for "clients." Usually, I can spot these profiles pretty easily. A woman who has only one picture posted, is wearing a tight bikini and making an overly suggestive pose are usually clear signals to steer clear. Another clue of a pretender is a woman who has a poorly written profile. As a general rule of thumb, the more boring the profile, the more boring the person.
Without further ado, below are my thoughts and reviews on the best online dating sites in Germany so that you can get started on searching for a potential significant other in this fine country.
1. EDarling.de: EDarling.de is the best online dating site in Germany. It is widely considered the most important dating website across the whole of Europe.
Since its launch in 2009, the site has grown in popularity and is now present in thirteen European countries. The Edarling platform is professional and contemporary with easy to follow guidelines. This is definitely a good place to start if you are a newcomer to the world of online dating.
You can sign up within a matter of seconds by entering your email address and choosing a password. This is, like most dating websites, free of charge. Once your details are recognized, you are guided through a general information process that asks questions about you and your desired match. At any given moment, you can skip the stages and complete them another time. To complete the entire questionnaire properly takes about 20-25 minutes.
2. Friendscout24.de: Friendscout24.de is the second best online dating site in Germany. It has a nice sophisticated search engine that finds potential matches for you. Other nice features on the site are personality tests and weekly flirt statistics. The interface is quite simple, but advertising is a bit of an eyesore.

3. Parship.de: Parship.de is expensive (at least for my tastes) should you decide to do a premium subscription. With that said, Parship.de claims a high success rate for those who sign up. The site is user friendly and, like the sites above, requires you to fill out a personality analysis upon sign up.
4. DatingCafe.de: DatingCafe.de has an awesome identity check feature that requires users to confirm their identity upon sign up (e.g. using your passport, etc.). I like this because it weeds out the pretenders. The downside of DatingCafe.de is that it doesn't have a ton of members in the 25 to 30 age group. It is ideal though for singles over 30.
5. Finya.de: Finya.de is a free dating site. It makes money by advertising. It is not at the top of my list of the best online dating sites in Germany, but it is definitely worth setting up a profile after you have exhausted your options from above.
6. LaBlue.de: LaBlue.de is my last and final recommendation for online dating in Germany. I'm not a big fan of the interface, but the site has a good chat feature and is 100% free. As you sign up, you will have to complete a personality test.
As I mention in my online dating e-book, with all of the dating sites above, just like the real world, there will be women or men who you will not click with or who don't respond to your messages (or just disappear). There will be women or men who might only be interested in helping you to part with your money. That is life. Just keep sending out messages and reach out until you find the person you are looking for and get success. As is typical with online dating, expect a response rate of around 1-10% depending on how good your profile is. (response rate = people who will respond back to you to whom you sent an introduction message).
Get More Detailed Information on German Dating Sites: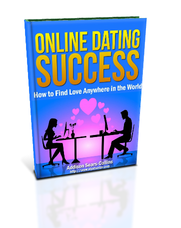 Further Reading
Visahunter.com accepts no responsibility or liability whatsoever with regard to the accuracy of the information contained on this site. Please read the Visitor Agreement and Disclaimer. If you think there is an error in the information, please bring it to our attention so that we can correct it. Also, some of the links above could be affiliate links, which means that I will earn a commission (at no additional cost to you) should you decide to click on the links and make a purchase. I recommend sites from time to time, not because I get a tiny commission if you click on the links and make a purchase, but because, I want you to focus on the places that will deliver you the most value and the best results. Good luck!