The best online dating sites in South Korea (simply Korea from here on out) can't compare to the biggest and most popular dating sites in other other parts of Asia, including Thailand and the Philippines. If you happen to be from the United States, Canada, or Australia, you are probably used to a large array of online dating sites…different sites for pretty much any niche or interest you can imagine. This is far from the case in Korea where only a couple of websites will be worth your time.
I'm a big fan of Korea and always have been. I have members of my family who are of Korean-descent, and when I was a child, I used to eat Korean specialties such as kimchi and bulgogi. Korean women can be quite attractive too, and I actually find them a step above Japanese women in the looks department.
If you are determined to get a Korean sweetheart, you definitely can succeed. You will have to work hard and prepare for the inevitable rejections, but that is a small price to pay for having a hot Korean woman on your arm.
Should you decide to sign up for the online dating sites I recommend below, be sure to read member profiles carefully as you might come across a lot of fake profiles. Usually, I can spot these profiles pretty easily. A woman who has only one picture posted, is wearing a tight bikini and making an overly suggestive pose are usually clear signals to steer clear. Another clue of a pretender is a woman who has a poorly written profile. As a general rule of thumb, the more boring the profile, the more boring the person.
Without further ado, below are my thoughts and reviews on the best online dating sites in Korea so that you can get started on searching for a potential significant other in this fine country.
KoreanCupid.com: KoreanCupid.com is the best online dating site in Korea. If I only had money to spend on one site, this is the site that I would sign up for.
KoreanCupid.com is run by one of my most favorite online dating companies, Cupid Media. Cupid Media owns sites that I've used in the past like LatinAmericanCupid.com and Afrointroductions.com, when I was living in Brazil and South Africa, respectively.
To have the full messaging functionality and to appear higher in the search results, you will have to purchase a Gold or Platinum subscription. I normally always do Platinum. The few extra dollars you pay per month is usually worth the results you get. Remember, your love life, like your career and education, is one big investment that, when successful, will pay off in the end.
As I mention in my online dating e-book, just like the real world, there will be men or women who you will not click with or who don't respond to your messages (or just disappear).  There will be men or women who might only be interested in helping you to part with your hard-earned cash. That is life.  Just keep sending out messages and reach out until you find the person you are looking for and get success. As is typical with online dating, expect a response rate of around 1-10% depending on how good your profile is. (response rate = people who will respond back to you to whom you sent an introduction message).
To sign up, just click on the image below: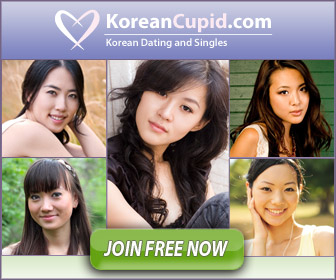 Badoo.com: A massive worldwide online dating site launched in 2006, Badoo is distant second option for Korea. It doesn't have the same quality as KoreanCupid.com, which is why I would not focus on it as a starting point for your search. Badoo works on the "freemium" model, which means that it is free to sign up, but you have to pay for upgraded features. The site operates in over 180 countries.
Get More Detailed Information on Korean Dating Sites: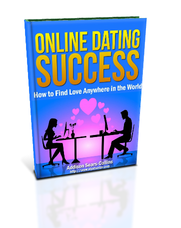 Further Reading
Visahunter.com accepts no responsibility or liability whatsoever with regard to the accuracy of the information contained on this site. Please read the Visitor Agreement and Disclaimer. If you think there is an error in the information, please bring it to our attention so that we can correct it. Also, some of the links above could be affiliate links, which means that I will earn a commission (at no additional cost to you) should you decide to click on the links and make a purchase. I recommend sites from time to time, not because I get a tiny commission if you click on the links and make a purchase, but because, I want you to focus on the places that will deliver you the most value and the best results. Good luck!